WebstaurantStore / Food Service Resources / Blog
Should Your Restaurant or Take-Out Business Use Paper Bags?
Wondering whether your business should start using paper bags? While they might not be the most interesting topic in the world, understanding the differences between various types of bags and their capacities and functions can be useful for any restaurant, take-out business, or grocery store.
Types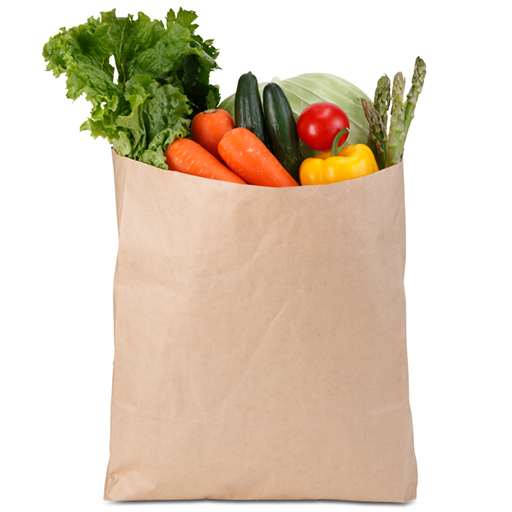 With the wide range of paper bags available, it can be hard to pick the product that best suits the needs of your business. Paper bags generally come in two colors: brown and white. If you run a restaurant or small deli, paper lunch bags or shopping bags with handles are a useful choice for your business. Additionally, grocery stores usually need heavy weight paper grocery bags and grocery sacks.
Liquor stores can use beer, liquor, and wine bags, while merchandiser bags work well for boutiques or bookstores. If you run a produce stand or farmer's market, we recommend produce and market paper bags. Finally, paper bread and recloseable coffee and cookie bags are a great choice for bakeries and cafes.
The units used to measure the capacities of paper bags include ounces, pounds, inches, pecks, quarts, and liters. A peck is equivalent to 2 gallons, 8 dry quarts, 16 dry pints, or around 9 liters.
Terminology
Believe it or not, the world of paper bags has its own set of unique terms and descriptors. Here are a few of the most important:
Basis weight refers to the thickness of the paper used to construct the bag. As the basis weight increases, so does the amount of paper. A basis weight of 30-49 lbs. is referred to as standard duty, while basis weights of 50 lbs. and up are marked heavy duty.
A gusset is an indented fold on the side or bottom of a paper bag that allows the bag to expand to the limits of the fold for greater capacity.
Paper bags with a flat bottom design are designed to open up with a flat bottom. This is the most common bag type and is very easy to load.
Pinch bottom design bags are designed with tightly sealed pointed bottoms. These bags work well for cards, calendars, and candy.
Benefits and Drawbacks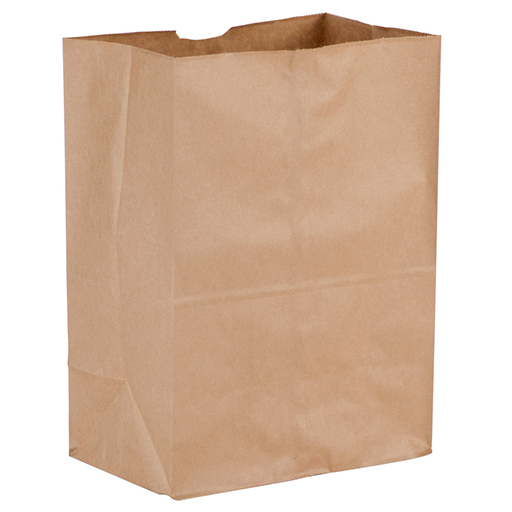 It is widely accepted that paper bags are far more environmentally friendly than plastic bags, but how do they really stack up?
Paper bags present no danger to animals, but improperly disposed plastic bags kill thousands of animals each year.
14 million trees are cut down each year to produce paper bags, compared to the 12 million barrels of oil used to produce plastic bags.
Paper bags contain 35% recycled material (some are 100% recyclable), while only 1-5% of plastic bags are recyclable.
The manufacture of paper bags causes 70% more air pollution and 50 times the water pollution caused by the manufacture of plastic bags.
Paper bags create 5 times more solid waste than plastic bags and take up 5 times the space in landfills.
Paper bags decompose naturally over time with no harmful side effects, whereas plastic bags break down slowly and release toxic particles into our soil and waterways.
40% more energy is used to produce paper bags than plastic bags.
As you can see, there are both benefits and drawbacks to using paper bags. When choosing the best bags for your business, it is important to have enough knowledge to make an educated decision on which type is best for you. If you are looking for a classic look and feel, paper bags are a great option for your restaurant, school, catering company, grocery store, or deli.