2012 Appetizer and Dessert Trends
Happy New Year! As we jump into 2012, you will notice some unique trends in the foodservice industry. "SmartBlog" has already picked up on some of the appetizer and dessert trends for the coming year, and we have added onto some of their ideas to help you get ahead of these trends. Check out our Top 6 Trends for 2012, and discover how you can easily incorporate them into your menu!
EMPHASIS ON FLAVOR
Introducing new flavors to some of your classic menu items is a great way to encourage your customers to try new things without leaving their comfort zones. By changing a few ingredients to your existing, simple menu classics, you can create one-of-a-kind dishes that will give your menu a gourmet feel. For example - add lobster to your macaroni and cheese side dish, or create a gourmet grilled cheese sandwich by using jalapeno cream cheese, Monterey jack cheese, and tortilla chips on fresh ciabatta bread. To go along with these small dishes, try adding some new dipping sauces to your classic appetizers like an apricot-balsamic sauce for your chicken fingers. You can also change up your standard salad dressing offerings by adding a creamy tomato or a ginger sesame dressing to your menu. These small changes will add lots of new flavor that can give your menu the boost it needs!
FRESH INGREDIENTS
Continuing with a trend that has started in the past year, many restaurants will be adding more fresh ingredients to their menus. Fresh fruits, vegetables, and meats show your customers that you care about the quality of the food you serve to them, and results in better dishes overall. But where do you get all of these fresh ingredients and how can you afford them? Simple. Local farmers are usually more than happy to serve as restaurant suppliers, and buying from them can save you a lot on transportation costs.
HEALTHY OPTIONS
Appetizers and desserts are not always seen as the healthiest choices on a restaurant menu. As people are becoming more health conscious, it is important to add some healthy options to your appetizer and dessert lists to keep them ordering before and after their main entrée. Try creating double-sided appetizer and dessert menus with both healthy options and indulgences to suit all kinds of customers. You can create healthy appetizers by using ingredients you already have in your kitchen, like several variations of salsas, asparagus salad, or stuffed peppers. Creating some healthy dessert options can be just as easy as revamping your appetizer menu. Adding fresh fruit cups or fresh fruit to your existing desserts can lighten the dish and encourage your calorie-conscious customers to indulge in your delicious desserts!
SMALLER PORTIONS
Creating smaller appetizer and dessert portions is a major trend that will be taking off in 2012. These lower-priced dishes allow penny-watchers to still enjoy indulging in appetizers and desserts without seeing a drastic increase on their bill. Smaller appetizer portions encourage lone diners and couples to buy appetizers, and larger groups to try more of your appetizer options. Getting customers to buy desserts at the end of a meal is a little more challenging after they are full from all of your delicious appetizers and entrees. Many restaurants have benefitted from including small portion desserts with a few entrée options, or creating "to-go" desserts like cake pops, cheesecake bites, and mini donuts. This allows customers to enjoy your tasty desserts after they have left your restaurant!
ETHNIC INFLUENCES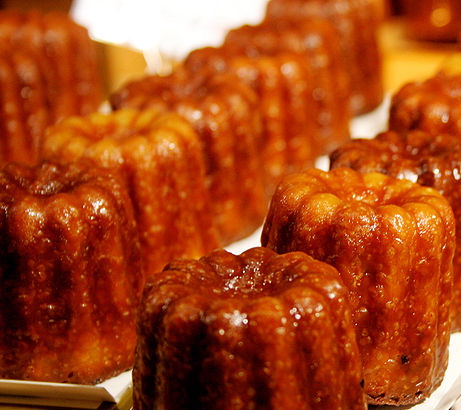 Ethnic foods have always been present in many restaurant menus, but they are expected to become even more prevalent in 2012. A top-selling ethnic appetizer for many restaurants has been Mexican-inspired soups. These customer favorites are simple to make and add great variety to your menu. Asian-inspired appetizers featuring lemongrass and Sriracha, a Thai chili sauce, are also becoming very popular. When it comes to desserts, there any many more ethnic options that your customers will love. But 2012 will see a new French pastry called canele that is predicted to take dessert menus by storm. These delicious pastries are simple to make and are made from ingredients that are already in your kitchen. Caneles are delicious by themselves, but adding fresh fruit or drizzling flavored syrups over them will add extra flavor and give your dish a more attractive appearance.
PAIRING/GROUPING MENU ITEMS
New flavors, fresh ingredients, healthy options, smaller portions, and ethnic influences will make all of your new appetizers and desserts even more attractive to your customers. But how can you expect them to choose just one? And with customer frugality, how can you get them to buy more things on your menu? The solution to these problems is grouping. Create combo platters of your small-portion dishes so customers can try more than one of them. Add sampler options to your appetizer menu so everyone at the table can try the appetizer they want. Pair small plates and appetizers with complimenting wine, beer, or cocktails. Any of these small menu changes will help promote your new menu items and increase your sales!