How to Start a Restaurant: 5 Steps to Help Get a Loan
One of the biggest obstacles to starting a restaurant comes right off the bat - you need startup money. Without the cash to pay for the building, utilities, etc., you're dead in the water. But applying for a loan can be complicated and exhausting, especially if you go in unprepared. So while there's not always a "sure-fire" way to get a loan, this quick non-comprehensive list should help.
1. Invent a Good Idea, Find a Great Location
Creating a concept is only half the battle when you're in the early stages of your business - you'll also need an excellent location. When you consider what you want to build, think about where it could go, who would go there, and if your desired demographic fits the demographic of the people around it. For example, if you want to sell a lot of spicy food and liquor, building near an area with a large elderly population probably won't bring in the cash you need. So take a few moments and consider these factors before making your location decision:
Your business's age, occupation, and income demographics
Distance from target demographics
Visibility and accessibility from major highways
Desirability of surroundings

2. Talk to the SBA
After you decide on a place, organize your thoughts and consult with the Small Business Administration. The SBA is a federal institution designed to simply help citizens start businesses. To earn their support, you have to prove to them a mix of subjective and objective qualities about yourself, including:
Good character
Business expertise
A reasonable proposed loan
Collateral
Personal ability to withstand possible early financial losses
By showing these qualities, you can get the SBA to vouch for you on your loan. It's essentially as if they're co-signing your loan, and while it doesn't absolve you of liability or responsibility, having the US government on your application is a phenomenal reference. Plus, these people are experts on small businesses - you can probably get a few questions answered on the side.
3. Make a Thorough Business Plan
Every restaurant needs an air-tight business plan - and it needs to be a good one. Most banks and lenders will view a start-up restaurant as a high-risk investment because they know more than half fail within three years. Given the risk, you need to make sure you can sell both your idea and yourself, and that includes presenting the following:
A summary outline with the restaurant name, logo, contact info, your name, etc.
Your qualifications (a resume)
Restaurant concept, menu items, necessary permits, and business license
Demographics analysis, pricing strategy, and growth schedule
Other funding sources, previous income statements, cash flow, and tax returns
Sales projections, job descriptions, management team resumes, and legal documents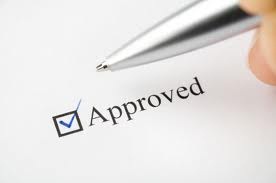 4. Propose
This is it. Eye of the tiger. Final countdown. Get pumped up, energized, and focused, because this is the most important part of the process - the actual application. You have the SBA on your side, a bulletproof business plan, and the perfect location for your concept. To win the favor of your potential lenders, they'll need a lot of information, such as:
A cover letter with the loan amount, terms, and repayment period
A business summary with name, location, menu, demographics, competition, goals, and management profiles
Market analysis and strategy
Menu analysis
Management plan with organization chart, job description, and officer resumes
Personal financial data
Be confident and present all the required information to the best of your ability. If you've done the proper research, analysis, and planning, you should have money in your pocket soon enough.
5. Other Sources
It's important to remember that there are other sources of money than just banks. Friends and relatives are a good source of potential start-up cash, especially if they want to go in on the business with you. And if you're lucky, you can attract an "angel investor", or someone who will give you money in exchange for a small percentage of later profits. Obviously, these sources all need to be paid back - but they could be more patient, understanding, and reasonable than a bank if you run into a pinch. On the other hand, a bank can often afford to lend you more. So for a well-rounded financial profile, a healthy mix of multiple sources may help provide the foundation your infant business needs to get off the ground.