The Hunger Games 2012
Olympic Appetites
Okay, so this year's Olympic athletes weren't duking it out in a fight for survival. But the amount of meals served in London's Olympic village - an estimated 1.2 million - shows that one of the greatest challenges faced by this year's host site was merely keeping up with Olympic appetites.
As London dimmed the Olympic torch at Sunday's closing ceremony, the 2012 games came to a ceremonious (and pop-culture infused) close. Impressive are the athletic feats - but perhaps even more astounding are the appetites of world-class athletes. Even more impressive than say, the fact that all five performing Spice Girls still look eerily similar to the way they did in 1996.
But let's not digress. Read on for more Olympic food facts to chew on…
Phelps Phood for Thought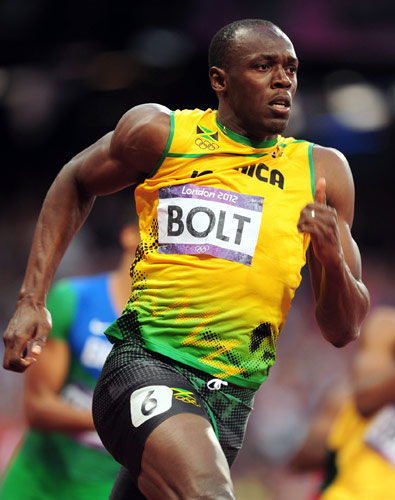 It's rumored that decorated swimmer Michael Phelps downs 12,000 calories a day to maintain his five-hour per day, six-day per week workout regimen. Breakfast consists of three egg sandwiches, an omelet, French toast, and pancakes. Lunch is a whopping pound of pasta and high-calorie energy drinks. And dinner? An entire pizza.
World's Fastest… Yam?
Forget protein shakes and power bars. Jamaican sprinter Usain Bolt - undisputably the fastest man on the track - fueled up for his 2008 Beijing debut with McDonald's wraps and chicken nuggets. His hometown diet staple? Noshing on Trelawny yams, a chief crop in Jamaica. Teammate Yohan Blake consumes 16 bananas per day to keep his potassium levels up to par.
It Takes a Village to Feed an Athlete
An Olympic Village, that is. In the sporting spectacle's three-week duration, London's Olympic dining hall prepared to dish out an estimated 60,000 meals per day. The 5,000 capacity, 24-hour facility served British staples (bangers and mash, black pudding, and the likes) alongside a host of international fare.
And perhaps to the liking of Bolt, an unlimited McDonald's menu.