No Drought About It: Soaring Summer Temps Could Cost Your Business



By Kim O'Brien
Knee-High by the Fourth of July
As the old farmer's adage goes, knee-high corn by early July is the standard measure for a successful summer corn crop. But recent drought conditions have brought on a different type of high that affects both farmers and restaurant owners alike. With one-third of corn crops shriveled by the nation's worst drought since 1956, corn growth remains grounded. Corn prices, however, have soared from knee-high to a sky-high 45 percent.
The current drought impacts everything from the food on patron's plates to the fuel used to transport it - and last week's forecast didn't bode well for upcoming months. The USDA reported that a total of 1,297 counties across 29 states are designated as primary natural disaster areas due to drought.
With food price increases and water restrictions on the horizon, the WEBstaurant Store can provide you with market insight and solutions to help your business beat the heat!
Corn and Cattle Market
Corn shortage spells an immediate price increase in beef and other livestock that rely on the crop for food. This will especially impact the beef, pork, poultry and dairy market - something to keep in mind for restaurants with meat and dairy-laden menus. Expect to see price rises in ethanol fuel and biocompostable plastics as well.
Avoid soaring prices by stocking up early on all your corn-based kitchen staples. You might be surprised to learn that it's a main component in starch, sweeteners, cooking oil,cereals, peanut butter, soft drinks,and alcoholic beverages and mixes. Check out our selection of these products at the WEBstaurant Store - we even offer environmentally friendly corn-based plastics!
Water Restrictions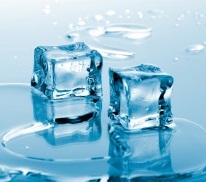 With drought conditions forecasted until October, there's no better time to reevaluate your restaurant's water use! Here's a rundown of tips and low-water equipment available at the WEBstaurant:
Go with the (Low) Flow: Using low-flow faucet head adapters and spray valves "is one of the easiest and most cost effective energy saving devices available to the foodservice operator," reports the FSTC. In fact, installing one of these can save you up to $1050 annually! Check out our range of low-flow faucet head adapters and spray valves from T&S.
Air Cooled vs. Water Cooled Ice Machines:
While water-cooled ice machines have their advantages, they guzzle far more water than air-cooled units. A 500 lb. per day water-cooled machine can use nearly
100,000 gallons
of water more per year than an air-cooled equivalent. That's up to $700 more per year! Scroll through our variety of
air-cooled ice machines
to meet your business's needs.
Dishwash Tips: How many gallons of water does your dishwasher use per rack? Take a look at this guide and FSTC infographic (below) to see how yours measures up. Washer not operating up to par? We carry dozens of models that use less than 1 gallon per rack!
Fill every rack rather than doing several small loads
In many cases, you can save money by turning your dishwasher off at night (most high temp dishwashers have built in elements to keep tank water hot)
Easy Ways to Conserve
Check out the National Restaurant Association's page for more tips to help your restaurant reduce water waste:
Thaw frozen foods in the refrigerator, not under running water
Soak pots and pans before handwashing them
Cook vegetables with a minimum amount of water and use the cooking water for soup stock
Ask customers if they would like water instead of automatically serving it
Instead of dumping large amounts of ice into the sink to melt with hot water, use ice to water your restaurant's plants
Follow your county's current drought conditions here
Comments
* There are currently no comments for this post. Be the first to comment below! This feature is reserved for WEBstaurant Store customers only.
Click here to create an account
.
Add a Comment
A WEBstaurant Store account is required to comment.