5 Steps to Help Get a Loan: How to Start a Restaurant Series Part 5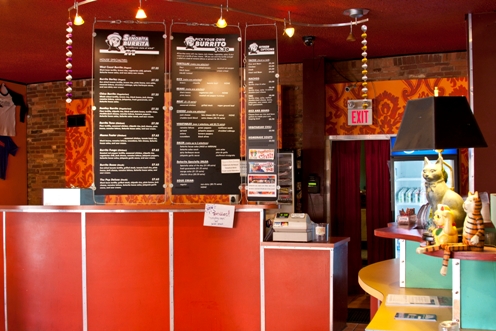 No matter how awesome your name, location, or theme are, how much start-up money you have, or how delicious your menu items are, without customers, your restaurant is doomed. But how does one bring in customers? Marketing, of course! From social media to billboards, magazines to newspapers, and even time-honored publicity stunts, marketing has proven time-and-time again to attract customers to restaurants. Check out these ideas for how to get customers in the door.
Social Media
Whether you're looking to gather "Friends," "Fans," or "Followers," using social media as a primary marketing outlet is key to the development of your customer base. Don't be shy about using sites like Facebook, Twitter, Foursquare to advertise daily specials, upcoming promotions, or live events, or to post coupons for customers to print out and bring with them to your restaurant for additional savings.
Local Advertising
Getting involved in the local community is also an effective way to make people aware of your restaurant, while encouraging them to try it. For Jenny Foster, owner of a trendy, California-style restaurant called Senorita Burrita, local advertising includes coupon clippers, such as Clipper Magazine, local media outlets, such as Fig Lancaster, and local community gatherings, such as Central Market. These resources allow Jenny to get her restaurant's name out and into the minds of her target market, while showing the community that she is an active participant.
Community Events
Sometimes getting involved in the local community isn't all you can (or want to) do to get your restaurant's name out there. For Jenny Foster, community events such as "First Friday" help her to bring in hungry patrons during the celebration of Lancaster's rich artistic community. During this event, art galleries display their artwork on the streets or invite guests in for refreshments, while small vendors are set up along the sides of the streets. Music is playing, and some restaurants even offer special menu items (this is where Senorita Burrita comes in). These events have been extremely beneficial to Senorita Burrita, as Foster explained that these events often cause customer lines out her door!
As mentioned above, Jenny advertises at Central Market – But it doesn't stop there. Jenny also shops the local vendors at the market to buy the freshest ingredients for her signature dishes. This involvement with other small businesses and local farmers shows that she cares about the community as a whole, not just her own business, and helps her to gain the respect of her customers.
Not only does Jenny advertise her business and buy her fresh ingredients from Central Market, but she also sells her signature salsas at the market. Having a stand like this is a great way to get people to try your food, and then direct them to your restaurant for more. This not only shows off your community involvement, but it exposes your restaurant to many potential customers in a variety of target audiences.
Think Outside the Burrito
Have you ever considered using your restaurant space for things other than food? How about for hosting yoga classes? Senorita Burrita did it and guess what – it was a success! "Thinking outside of the burrito" can certainly lead to success by effectively bringing new or existing customers into your restaurant. Nontraditional uses of space such as Jenny's hosting of yoga classes, or more traditional uses, such as bringing musicians into your dining room are great for exposing attendees to your restaurant for the first time and encouraging them to come back for one of your delicious dishes (or burritos in Senorita Burrita's case). Anything out of the norm like this will draw attention to your restaurant and create buzz.
Promotions
Promotions are as old as marketing itself – Yet still remain to be one of the most effective methods at drawing in customers. Try offering special themed dinners for holidays, special occasions, or sporting events. Or why not offer a guided wine and cheese tasting? Want to help out the community while gaining publicity? Try hosting an eating contest to benefit a local charity. Scheduling these events on your typically slow nights will give people a reason to stop in without affecting the normal flow of business.
---
Be sure to check out all 4 installations of the How to Start a Restaurant series!