WebstaurantStore / Food Service Resources / Blog
Chafer Essentials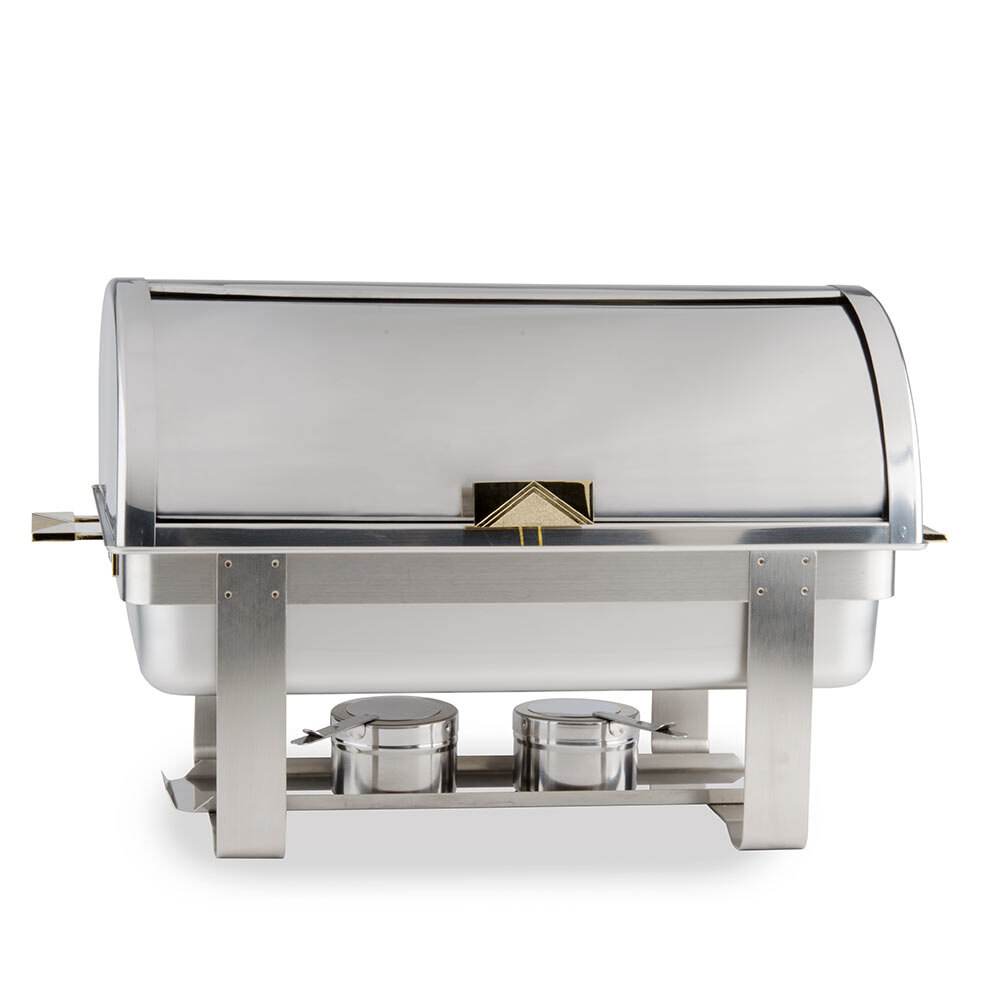 The Countdown is On!
With wedding season just around the corner, now's the time to stock up on all of your necessary catering supplies. From chafing dishes and deli trays to place settings, linens, and cake decorating supplies, WEBstaurantStore.com has it all. But where do you begin? Our Blog of course! Let's start with chafer essentials.
Disposable Chafing Dishes
Whether you are a seasoned caterer or an ambitious bride-to-be, WEBstaurantStore.com has the perfect chafing dish for you!
Outdoor barbeques, picnics, and other informal catered events can all benefit from our convenient disposable chafer / chrome wire chafer stand kits.
Each kit includes:
(1) Wire stand
(1) Full size 3 3/8" deep disposable aluminum food pan
(2) Half size 2 9/16" deep disposable aluminum food pans
(2) Wick-type fuel canisters
With one of these little numbers, you'll be able to cook a special meal without having to incur the cost of purchasing higher quality cookware. And, since they are disposable, cleanup is easier than ever!
Just because they are a convenient option though, doesn't mean that disposable chafing dishes are your best fit. Because of varying themes, budgets, and expectations, these kits may not be right for you. Keep in mind that disposable chafer / chrome wire chafer stand kits are only intended for one-time use. Additionally, the no-lid design of the disposable chafer / chrome wire chafer stand kit may dehydrate the food in the dish when the moisture escapes. Unless you plan on purchasing separate disposable steam table lids, you may want to explore other options.
Metal Chafing Dishes
If you have enough help and / or storage space for traditional chafing dishes, investing your money in permanent dishes may be the way to go. A traditional chafing dish comes complete with a dome cover, as well as a water pan, a food pan, and a fuel holder or two (depending on the size of the chafer).
If you're a beginner, an economy chafing dish is a great way to get started without investing a lot of money. Economy chafing dishes are available in a variety of sizes, styles, and price ranges, from half size to full size. These chafing dishes are ideal for longer, more formal buffet receptions. Use a half-size one for appetizers, or mix-and-match two half-size chafers for a wider variety of dishes.
So go ahead, check out our selection of chafing dishes and chafing dish accessories to find just what you are looking for to make your event, or your client's event, the most memorable event ever.
Be sure to check out our Chafing Dish Guide and Chafing Fuel Guide to find the best type of chafer equipment for your restaurant!