WebstaurantStore / Food Service Resources / Blog
Memorial Day 2010 – Kick Off Summer Dessert Season!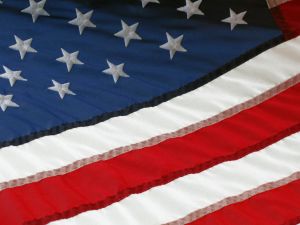 I L-O-V-E everything about summer! From cozy campfires to cool beach breezes, the icy shock of chlorinated pool water to the hot summer sun beating down on you at the ballpark. Yes, I love it all!
Most of all though, I love the cool, refreshing desserts that accompany the summer fanfare. While I sure do love a traditional fruit, Jell-O, and whipped cream dessert, my heart belongs to this quick, simple peanut butter pie, that's easy enough for busy restaurants to whip together and store effortlessly for hungry summer patrons.
What You Need for 16 Servings:
(8 ounce) package cream cheese
1 1/2 cups confectioners' sugar
1 cup peanut butter
1 cup milk
1 (16 ounce) package frozen whipped topping, thawed
2 (9 inch) prepared graham cracker crusts (I prefer the chocolate ones)
What You Do:
Start by beating together the cream cheese and confectioners' sugar in a large mixing bowl. Then, mix in the peanut butter and the milk, beating until smooth. Next, simply fold in the whipped topping and you're almost done!
Now, spoon the delicious pie filling into two 9-inch graham cracker pie shells, cover, and freeze until the pies are firm.
Garnish, Garnish, Garnish
To serve these pies to their full potential, I like to first garnish each plate with a festive spiral design made out of pre-purchased chocolate syrup. Then, using a pie server, I serve each slice of pie onto a prepared plate, and top with some tasty ground peanut butter topping.
Enjoy!