Get Your Restaurant Ready for Cinco de Mayo
With Cinco de Mayo right around the corner, it's time for parades, Mexican food, and of course, ice cold margaritas! Although often confused with Mexico's day of Independence (actually September 16), Cinco de Mayo is celebrated more widely in the United States than it is in Mexico.
The day itself commemorates the unlikely victory of Mexican troops over French invaders at the Battle of Puebla in 1862. Mexican-American citizens in the United States, as well as American Civil War troops began celebrating the date with speeches, bull fights, banquets, and more to commemorate the spirit of the victory.
Today, we still celebrate Cinco de Mayo with traditional Mexican foods, Mexican folk dancing, mariachi music, parades, parties, drinking, and more in most major cities across the United States. To get your business ready for this big, nationwide event, you'll need to make sure you have enough food supplies and the right equipment to serve your customers and keep up with demand!
Our wide range of Mexican restaurant supplies includes everything you'll need to keep patrons well-fed including a wide selection of spices, beans, baking supplies, and vegetables. From bar equipment like blenders and bar caddies to tortilla presses and taco servers, we're sure to have what you require to have a successful Cinco de Mayo!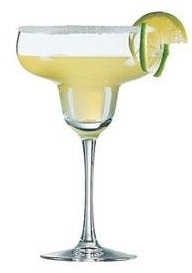 No matter how good the food is, most adults will agree that Cinco de Mayo is synonymous with margaritas. The first step in making a great margarita is to make sure you've got the right bar blender to handle a high amount of volume while churning out consistently smooth, blended drinks. Check out these commercial blender reviews to find the right bar blender for making perfect margaritas!
Once you've got the ice down to perfection, try mixing in one of our delicious, signature margarita mixes to keep your customers wanting more! Also, don't forget about rimming salt to garnish one of our elegant margarita glasses. Or, if you're worried about breakage, try using one of our equally pleasing disposable plastic margarita glasses!
Be sure to keep your bar stocked with plenty of other drink mixes, garnishes, and bar juices like lime juice. And don't forget about the beer drinkers! Take a look at our beer dispensers and bottle coolers to make sure you've got plenty of cool refreshing Mexican beers on tap or in the fridge. Follow some of this advice and you're guaranteed to have a successful and profitable Cinco de Mayo at your establishment!