First PA Tavern Gambling License Issued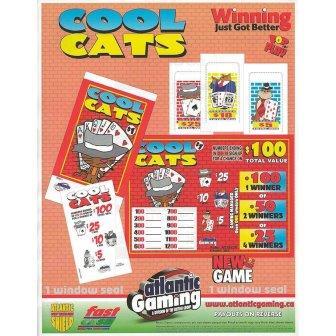 Residents across the state of Pennsylvania could soon be playing pull-tab games and entering raffles and drawings at their local bar or tavern. On March 5, 2013, the PA Liquor Control Board issued the first license for a tavern in the state to operate small games of chance under 2013's Act 90, which made such games legal.
Midway Tavern, located in Adams County, PA, will be the very first bar to obtain a tavern gambling license after the owners pay the $2,000 approval fee. That's on top of a $2,000 application and investigation fee for a combined minimum total of $4,000. Annual renewal cost is $1,000.
Though the initial cost may seem high, bar owners get to keep 35% of their net revenue from ticket and game sales, with 60% being collected by the state and an additional 5% by the host municipality. Of the 6,000 businesses statewide that are eligible to apply for these new licenses there have been 10 applicants since they began taking them on January 27, only 5 of which have currently been accepted.
Under Act 90, PA tavern and bar owners would be able to conduct pull-tab games, daily drawings, and charity raffles. No single game can pay out more than $2,000 and no establishment is allowed to pay out more than $35,000 over a consecutive seven day period. Raffles are limited to one per month.
Many bar owners appear to be daunted by the FBI background check required during the application process, non-refundable application fees, and the high tax rate on profits, but others are hopeful that as time goes on, the state will work with them to make the application process a little less intimidating.
As with all new programs and laws, there are growing pains. Analysts still expect about 2,000 bar owners to apply for and receive licenses, based on a similar law and circumstances in Indiana. As bar owners begin to weigh the costs and benefits of a gaming license, more are expected to apply.
If you happen to be a bar owner that already has a gaming license, be sure to check out our great selection of pull tab ticket games of chance, punch board games of chance, jar ticket games of chance, and raffle tickets.
For more specific information on Act 90 and how it applies to your Pennsylvania bar, see this information sheet or go to the PA Liquor Control Board's website to learn how to apply for your gaming license.