California Law Requires Bartenders to Wear Gloves
Changes to the California Retail Food Code
An updated enforcement for food handlers in California has created quite a buzz among bartenders. As of January 1, a revision to the California Retail Food Code requires that gloves or utensils be used when handling any food product that will not be cooked or reheated before being served. Sure, it makes sense in the kitchen. But the law also applies to any edible items that go directly into your glass. That means bartenders, mixologists, and the like can no longer add garnishes with bare hands.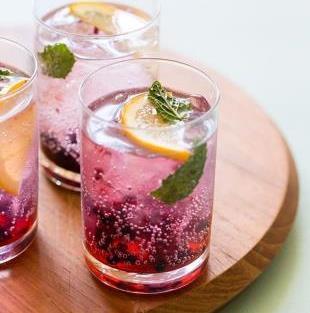 Here's what you need to know, as outlined by the California Restaurant Association:
Employees at retail food facilities (including mobile and temporary food facilities) will be prohibited from contacting exposed, ready-to-eat food with their bare hands unless the permit-holder obtains prior approval from the local enforcement agency.
The existing code required that all employees wash hands before preparing food or donning gloves. The new law will now enforce hand-washing when changing gloves.
The law will have a "soft" rollout in its first year. Bars and restaurants found in violation will receive a warning rather than a health code point deduction.
To read the law in its entirety, click here.
Stock Up Now for Great Savings!
Chances are, your bartender probably handles both drink prep and customer cash. That means they'll be switching gloves a lot to avoid potential cross contamination. Luckily, we carry bulk disposable gloves to save you the hassle of constantly restocking. In fact, buying in bulk adds up to major savings on shipping! With the opening of our new West Coast warehouse, California orders will arrive in just 1 to 2 business days. Choose from latex, poly, vinyl, or nitrile gloves to avoid landing in legal trouble. Our most popular seller is vinyl, available in powder and powder-free varieties (powder makes it easier to pull gloves on).
To determine the best type of glove for your foodservice business, click the Disposable Gloves Guide below.