Dine Outdoors with the WEBstaurant Store!
It's May - the perfect time of year between Fall and Summer when the weather's just right and snow is a distant concern for at least another five months. So before Summer hits you full on, now is the time to restock your outdoor dining furniture, supplies, and equipment - and there's no better place to do it than here!
Furniture for Your Patio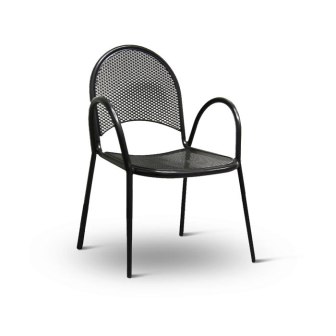 For the casual dining establishment, we carry a variety of high-demand products like deck chairs and umbrellas. If you're looking for more durable furniture, we also have a variety of aluminum products. We've even got your outdoor bar covered with a ton of different bar stools that can work with any style bar. And to help with sanitation, we've got a variety of trash cans that'll help keep your business clean while complementing your outdoor motif.
Equipment for Your Patio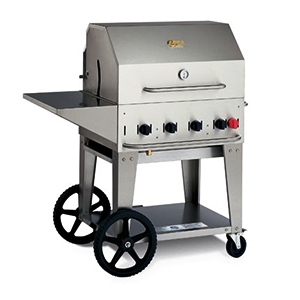 Cooking outside is definitely one of the best parts of summer. That's why we carry special lines of equipment that are designed exclusively to operate outdoors. Things like grills, fryers and ranges are all great additions to your outdoor dining experience, especially since you can probably replicate your entire indoor menu with these versatile pieces of equipment. For your thirstier customers, we also have kegerators and beer dispensers and a bunch of accessories to help get the weekend party started at any catered event.
Heaters, Dishware, and More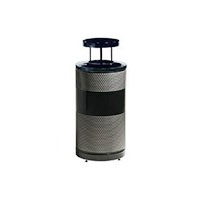 To help take the edge off those chilly evenings before July, you can also outfit your outdoor dining areas with a variety of patio heaters that can attach to walls or stand free around tables and help extend the outdoor dining season to bring in more customers. And it's a good idea to stock up on melamine dishware while you're at it since these dishes are more durable than their fragile counterparts. And if you don't want to risk your nicer glassware outdoors, try using plastic cups instead to help save some money. They're great for everything from water to beer to mixed drinks, and aside from a little mop-up, you won't risk anything if a cup is knocked on the floor.
With so much at your fingertips, how can you resist? Make sure you're prepared for all the summer fun with a few quick and easy buys from The WEBstaurant Store!