WebstaurantStore / Food Service Resources / Blog
Hometown Dining Series: Martha's Vineyard Island, Part 2
About the Series: Allen, an Intern at the Webstaurant Store, was raised on Martha's Vineyard Island. A popular vacation destination for many people in the summer, the island a small, tight knit community during winter months. In this series, Allen talks to J.B., owner of several restaurants on Martha's Vineyard including Sharky's Cantina, Martha's Vineyard Chowder Company, Copper Wok, and a live music venue called LoFT at Dreamland. He's also a frequent customer at the WebstaurantStore.com. "The Webstaurant Store is my go-to store for anything and everything that we need for our operations, period," said J.B.
In continuation with my blog theme, I would like to share with you a restaurant on Martha's Vineyard Island called
Martha's Vineyard Chowder Company
. "Choco" (as it is referred to by locals) is a reasonably priced, upscale seafood restaurant located on Oak Bluffs Avenue in Oak Bluffs, MA. From the restaurant's front porch, you can see the oldest continuously running carousel in North America, known as "
The Flying Horses Carousel
".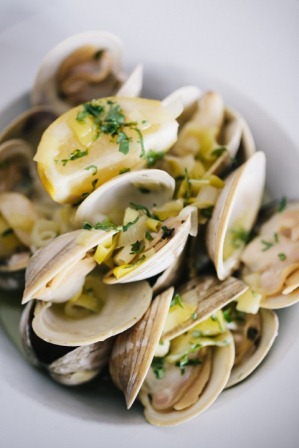 It probably goes without saying but, Martha's Vineyard Chowder Company is famous for its clam chowder! As their menu notes, this restaurant's chowder was voted "Best Chowder" 2012 By Cape Cod Life & MV Magazine. Made with "Just Tons of Clams and the Good Stuff," (no gluten, butter, or flour!) and a thin and gourmet cream base, it's no wonder that this restaurant's chowder was named the MV Chowderfest Champion.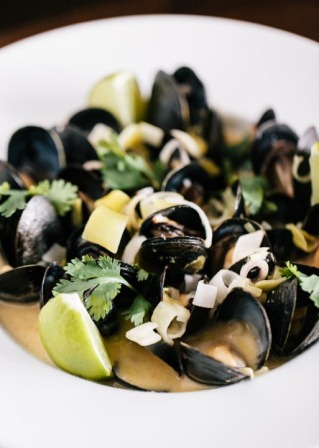 The restaurant is also very good at coming up with innovative recipes that attract locals and tourists alike! If you're a fan of fresh seafood that is caught the same day that you eat it like I am, check out The MV Chowder Company's current Oyster Shooter Menu:

:
Along with serving outstanding seafood, the restaurant thinks of its customers first! On New Year's Eve, Choco offers a unique deal for families: "Dinner and a Sitter". This program is a huge hit! Choco brought in Pre-school certified care givers as well as EMT's to watch children at the event space called "Dreamland" located above the restaurant. The children were entertained with crafts, movies, and a dinner including Macaroni and cheese, chicken fingers, and other kid friendly fare. The parents meanwhile were enjoying gourmet seafood downstairs in the restaurant.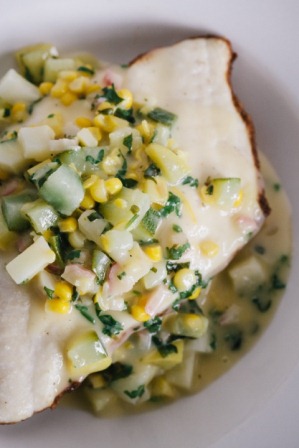 I had the opportunity to interview restaurant owner J.B. When asked what new ideas he has for the Chowder Company, he said "Character-mascot dinner parties for families...families will enjoy a buffet while they get the chance to dance with their favorite TV and movie characters."
In addition to these family oriented activities, Choco caters to the young adult crowd. Every Friday and Saturday night, they host DJ dance parties with no cover. Because Reggae and island music are so popular on Martha's Vineyard, the DJ's usually spin popular tunes in addition to these island rhythms.
Stay tuned for the next series blog post: LoFT at Dreamland