Behind the Scenes: A Slice of Birthday Heaven



By Kim O'Brien
While cake is the perennial birthday favorite, we much prefer pie. Pizza pie, to be exact. WEBstaurant Store employees were treated to enticing blends of pesto, peppers, and artisan cheeses last Friday at our pizza-themed birthday lunch! Those with March and April birthdays worked with corporate chef Matt Schuler to prepare a variety of pizzas, from veggie-laden varieties to meat lover's mixes. The lunch featured mouthwatering pizza creations topped with asiago and feta cheese, pepperoni, roasted red peppers, sausage, and more!
Check out our Instagram pics of the pizza prep and final result!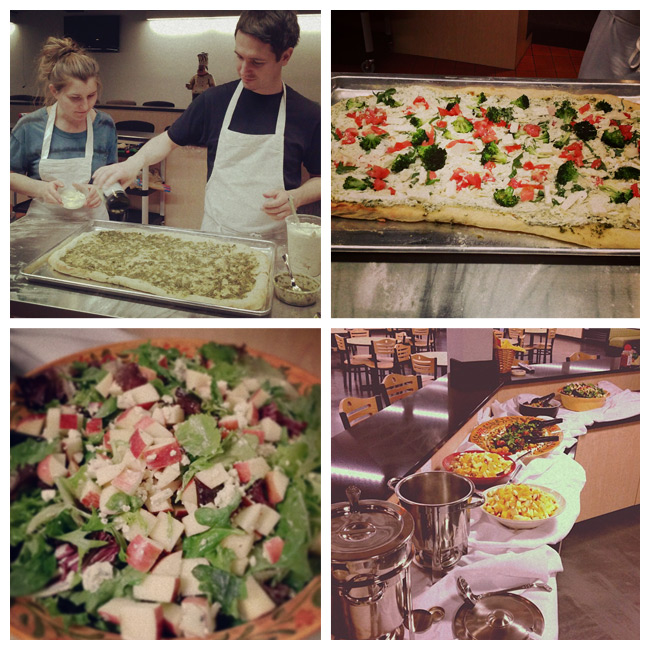 Pictured clockwise: Photographers Lisa and Chris help prep pizza dough; White cheese pizza with broccoli, tomato, feta, ricotta, and pesto; Organic spring green salad with blue cheese, apple, and white balsamic vinaigrette; Voila! The final lunch display
Comments
* There are currently no comments for this post. Be the first to comment below! This feature is reserved for WEBstaurant Store customers only.
Click here to create an account
.
Add a Comment
A WEBstaurant Store account is required to comment.