A Toast to Tourney Time
Ah, spring is in the air. Saint Patrick's Day looms on the horizon, as does the official start of spring. But another important day falls in between Saint Paddy's debauchery and the end of winter: the start of the NCAA Basketball Championship on March 19. Part madness and many parts gladness for basketball fanatics such as myself, the tournament is a hallmark event for sports bars.
The WEBstaurant Store has the perfect tip-off themed glass to serve your beers in style! Check out the engraved basketball design on the Libbey 16 oz. basketball cooler glass pictured below. Thanks to speedy shipping, a 12-case of glasses can arrive at your doorstep in just days (talk about a buzzer-beater). So what are you waiting for? Print out those brackets and let the madness begin!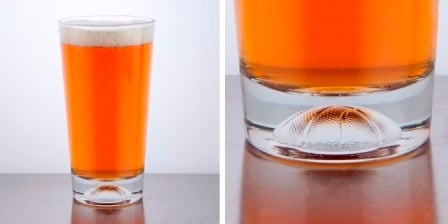 Participating teams will be selected this Sunday, with the first round of games starting on Tuesday, March 19. The final match is slated for April 8. For the complete schedule of televised games, visit CBS Sports.