Introducing the New WEBstaurantStore.com!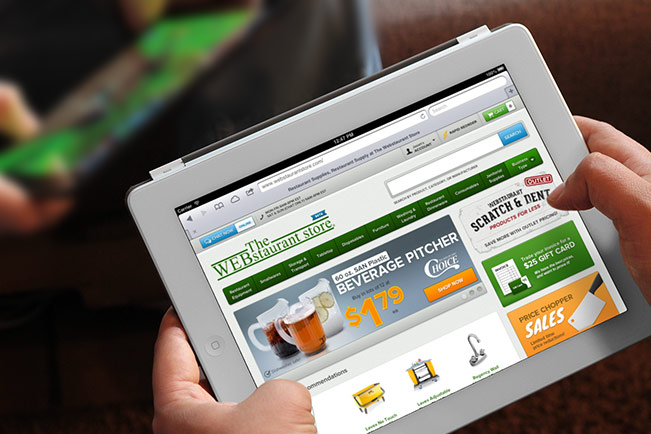 Ordering all the equipment and supplies you need for your commercial kitchen is now even easier than before with The WEBstaurant Store's redesigned website! Our site still features the same high quality products and low prices that you expect, now outfitted with new features designed to make your shopping experience even more pleasant. At present, only a small percentage of customers will find themselves using the new website. We will be gradually rolling out the site to more and more of our customers - so if you don't see it on your browser yet, take a sneak peek below at what to expect!
Designed for Your Device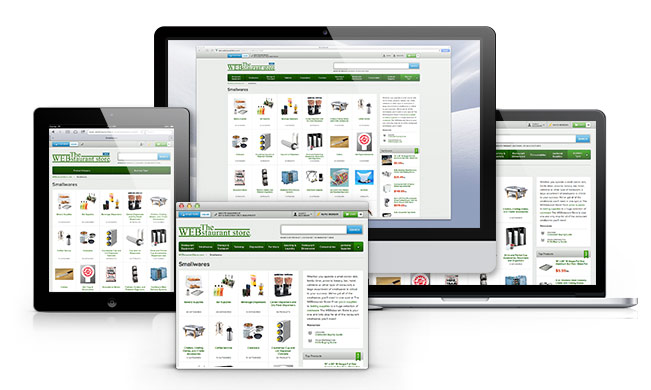 We understand that whether you are a busy restaurant owner, concession stand operator, baker, or chef, your time is precious - and you're often on the move. Now, our website adapts to your needs and your screen! Thanks to its new design, WEBstaurantStore.com automatically flows to fit devices ranging in size from a small tablet to a large desktop monitor. Plus, our fast mobile site makes it easy to shop on the go using your phone!
WEBstaurantStore.com has a fresh, new interface and realigned navigation that's more than an attractive overhaul - it's designed to help you find, see, and select products faster and more comfortably than ever. The bigger search bar is easy to see and use, especially on touch screen devices, and all our key categories and business types are right along the top of the screen for quick navigation.
Customizable Product Listings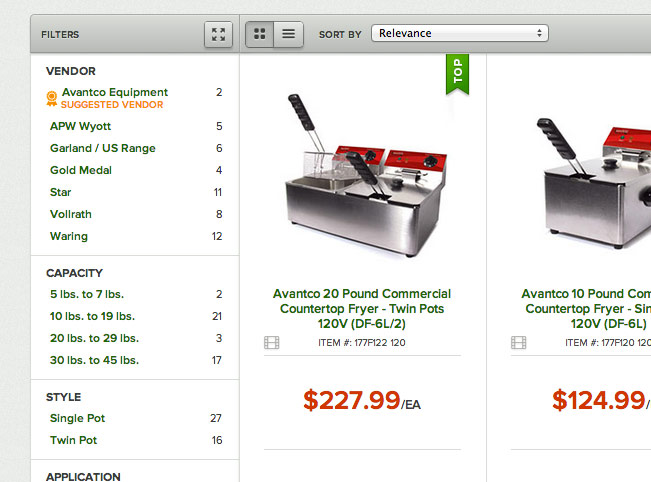 See top selling products, read reviews, and check out product photos easily with the new expanded search view that allows you to toggle between a classic results grid and a list - we'll even remember your preference so you can continue browsing just the way you want to. And, after you find what you're looking for, you can hide the results filters, giving you even more room to browse our product listings.
Enhanced Product Pages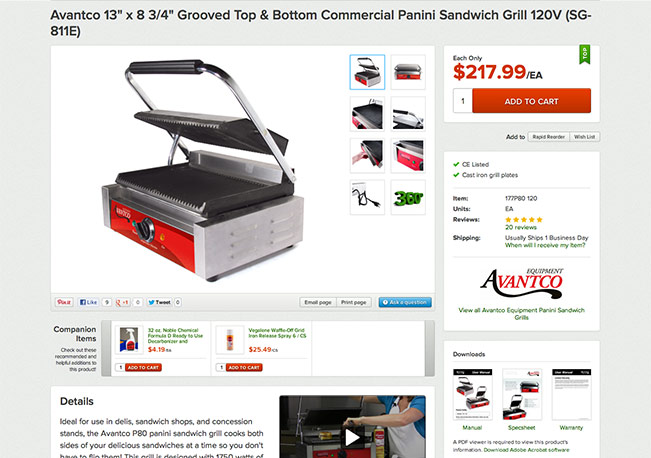 The WEBstaurant Store still features the same great, informative and original content for each product, now wrapped up in an even better package with larger, easy-to-read typeface. Bigger photos on product pages let you have a better look at potential purchases, with faster zoom capabilities so you can have a close-up view from the comfort of your home or office. Product highlights are now positioned high on the page so you can quickly review features at a glance, and our great pricing is even more prominently positioned with easy links to additional sizes and quantities.
Personalized Recommendations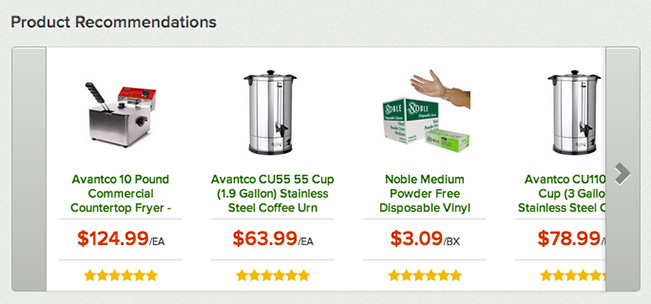 The product recommendation feature is designed to help you discover new products based on what other customers have suggested previously. These recommendations may show you similar products or add-on items that could suit your needs – and even help you bring down your per-item shipping costs! Plus, if we know of a product comparable to the one you want but at a better price, we'll be sure to show you those suggestions when you click on an item.
Secure & Simple Checkout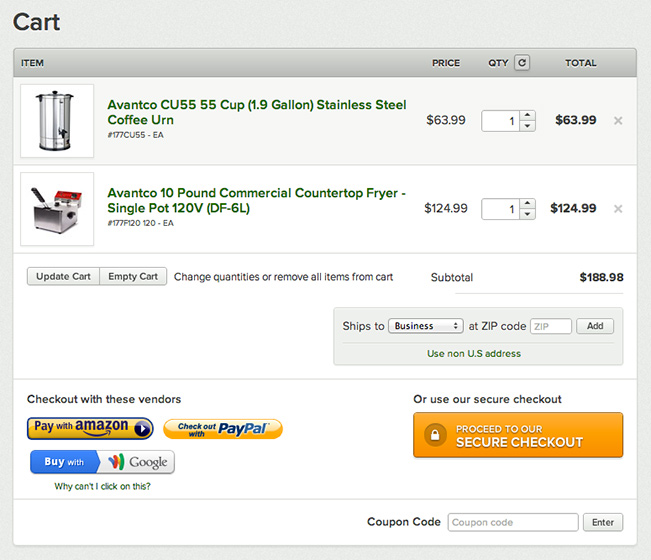 Our 100% secure checkout process is easier than ever to navigate, walking you through each step from your cart to final confirmation. Checking the number of items in your cart is simple thanks to the clear icon at the top of each page, and cart contents can be reviewed at any time during your shopping. And, as always, our friendly customer service representatives are just a call or click away to answer any questions!