Promoting Your Restaurant in the Digital Era: How to Attract Customers Online
It's no secret that Millennials are changing how businesses operate, especially restaurants. They're a generation that may not know exactly what they want, but they do know exactly how they want it. (Hint: As quickly as possible.) Studies show that Millennials value convenience and speed much more highly than other factors — even business loyalty — when considering where to eat. Nation-wide franchises like Domino's and even regional chains like Insomnia Cookies have adapted to this phenomenon by implementing easy-to-use online ordering forms, but smaller businesses have taken longer to catch on. So if you want to compete with these big-time corporations on a local scale, get on their turf and take the fight to them: Build a bigger digital presence.
Get Your Own Space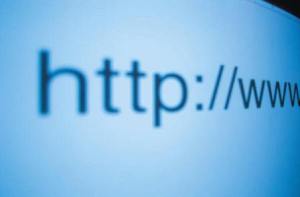 Getting your own spot on the Web is incredibly important — and that doesn't mean picking up a Facebook, Twitter, or YouTube account (though those are good too). Get a .com, .net, .org, or even .biz so you can at least have some kind of unique active presence online. If you're not the kind of person who likes dealing with digital tech, there are services that make it easy, such as SquareSpace, for relatively low prices. Drag-and-drop interfaces, basic layouts, and customizable templates help make it a breeze for Internet newcomers to make a place for their business. If you want to use photos or videos but don't want the hassle of hosting them yourself, there are dozens of free video and photo hosting sites out there you can find with a quick Google search. These websites will host various media for no cost, and then you can display it on your site using basic HTML coding, which you can learn from various sources around the Web. With some patience and trial-and-error, you can establish your company's digital presence in a matter of hours.
Develop Your Website
The Internet is basically one giant, universally accessible billboard that's just waiting for you to slap something on it. And people will recognize you when you're online too — Google's algorithms will pick up on keywords, content, and geographic location as they crawl your site to match search results. Text, photo, and video are all vitally important to the ranking of your page, and adding any of those increases the chances Google will place you higher in a person's list of search results so you'll be seen as quickly as possible. It's an easy strategy that can up profits very quickly. Make sure to have the essentials on your site so that any visitor can quickly get a feel for your business — your menu, address, hours, awards — and add a page for ordering online. Then sit back, relax, and watch the orders pour in.
To easily create a professional menu that will look great online, check out The WEBstaurant Store's menu designer.
Hit the Phones
Of course if you really want to reach the younger demographics, you'll want to hit them where they're guaranteed to find you — their phones. Think about how many groups of young customers come into your restaurant, sit down, and over the course of the meal each individual winds up engrossed in their phones despite the fact that they're sitting with another person. Now think about how often they do that each day — that's a lot. If you design a menu / ordering application that they can use, you'll access an entirely new market that you previously couldn't reach. You can find websites that will help you create apps for a small fee that will pretty much pay for itself after a few weeks. While you could charge users to download your app, it is more beneficial in the long run to make it free so that more of your customers will download it. You could also monetize it by selling ad space, but that could also rub your customers the wrong way. The best approach is to make the app simple, concise, effective, and free without clutter. Advertise it in your restaurant, and you'll completely redefine what it means to take orders "over the phone".