10 Foods to Cook Sous Vide Style
While sous vide may seem like a high tech method of cooking, it's actually an effortless way to prepare your sides and entrees. Simply put, sous vide cooking is placing food that's been sealed in airtight containers or vacuum packaging bags in a warm, circulating water bath that heats up to, and remains at, a consistent temperature.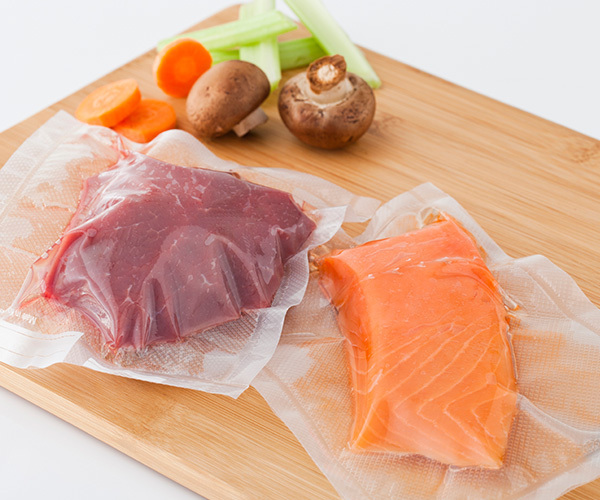 While this approach does involve owning some equipment that you may not already have in your kitchen, like a vacuum sealer and an immersion circulator, it's benefits can outweigh the costs. The biggest benefit is that it is nearly impossible to overcook your food, so you can set it and forget it while you work on other items on your prep list.
Since sous vide allows no moisture to escape the food, it's primarily used to cook meats like chicken and steak. But what if you wanted to use sous vide to cook other kinds of food? Check out the list below for 10 foods that you may not have known you can cook sous vide.
1. Biscuits
Believe it or not, everyone's favorite carb-filled breakfast item can be baked in a sous vide circulator. Preparing biscuits sous vide style also creates a moister product compared to traditional baking methods. While this innovative cooking approach usually utilizes plastic bags, this recipe uses canning jars.
2. French Fries
Everyone has their recipe for the "best" French fry, but if you enjoy making them with a crispy outside and a fluffy inside, then it's time you tried to sous vide them. While this method does add an extra step before the frying process, it will help to prevent your potatoes from falling apart before you place them in your fryer.
3. Eggs
Do your guests prefer scrambled or poached eggs with their breakfast? Well, with sous vide it doesn't matter because you can do both. This approach can also be used to create hard boiled eggs, which are perfect for delis that specialize in egg salads or restaurants that make leafy cobb salads. Best of all, since you don't have to focus on your eggs after you've placed them in your circulator, you won't have to spend time monitoring them.
4. Sausage
Sometimes sausage can get burnt on the outside and be undercooked on the inside. But when you prepare it sous vide style, you'll be able to create a juicy piece of sausage that is both fully cooked and not burnt. Should you find that your guests miss the grill marks on this piece of meat, then you can always finish it on the grill or in a pan.
5. Corn
Since corn is normally boiled in water, this food may not be as big of a surprise. Unlike boiling or steaming, cooking corn sous vide doesn't place this veggie in direct contact with water, so its nutrients and delicious flavors are retained. This approach also allows you to pack multiple ears into just one vacuum packaging bag, making it easier to prepare more at one time.
6. Creme Brulee
In order to make creme brulee properly, you have to take it out of the oven at just the right moment. Since sous vide makes it nearly impossible to over or undercook, you can create the perfect creme brulee each time. You can still use souffle dishes for serving purposes, so your guests will never know that you didn't cook it in the oven. To get the delicious burnt topping, you can either use a butane torch or a broiler.
7. Salmon
Whether you've over or undercooked it, salmon (like many of the foods on this list) can be a bit tricky to cook. But with a sous vide circulator, you will no longer have to stress. Not only does this approach provide you with a perfectly juicy and flaky piece of salmon, but it will turn out firmer and more pink than traditional cooking methods. Since the moisture is locked into the vacuum packaging bag, your salmon also won't lose any of its size.
8. Flavored Oils
Sous vide cooking isn't just for food; you can use this innovative method for creating delicious, savory (or sweet) dressing or marinades for your signature entrees and sides. While some people will tell you that the biggest downfall of sous vide is that it can take longer to cook food, infused oils prove that wrong. As opposed to waiting a few days for all the flavors of your oil to infuse, this recipe only takes a couple of hours.
9. Yogurt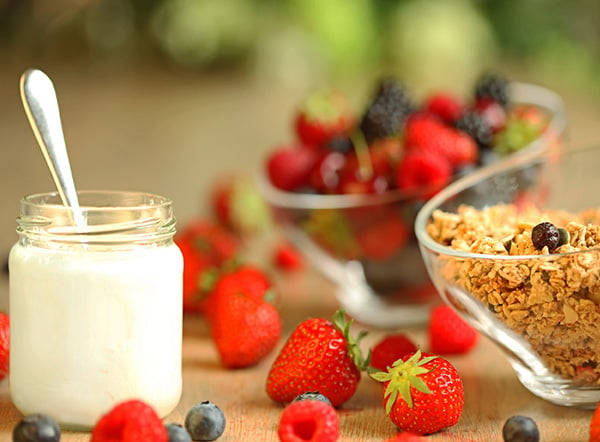 Looking to cut down on prep time? Since creating yogurt sous vide is faster than other options, it will give you plenty of time to handle other items on your to-do list. This approach is great for coffee shops and cafes that want to offer their own yogurt, as well as restaurants that specialize in making thick and savory yogurt-based sauces.
10. Carrots
Similar to corn, carrots are another vegetable that lose most of their flavor and nutrients when cooked directly in water. But, when you prepare them sous vide style, the carrot cells don't break down, so all of their flavor stays in the carrot. To add a little extra flavor, try making these sous vide honey-glazed carrots.
While sous vide equipment can be expensive, it does allow you to just drop your food in a water bath and focus on other kitchen tasks. So, whether you're already a sous vide master or just ordered your first sous vide machine, this approach is to sure help you consistently create your delicious signature meals and sides.