WebstaurantStore / Food Service Resources / Blog
How To Choose The Right Pizza Pan
With so many different pizza pan options available, it can be difficult to choose the right product for your needs. Whether you're looking for a delicious crispy crust or a soft doughy crust, the tips below will help you choose the perfect pan for your restaurant, bar, bistro, or pizzeria.
Pizza Pans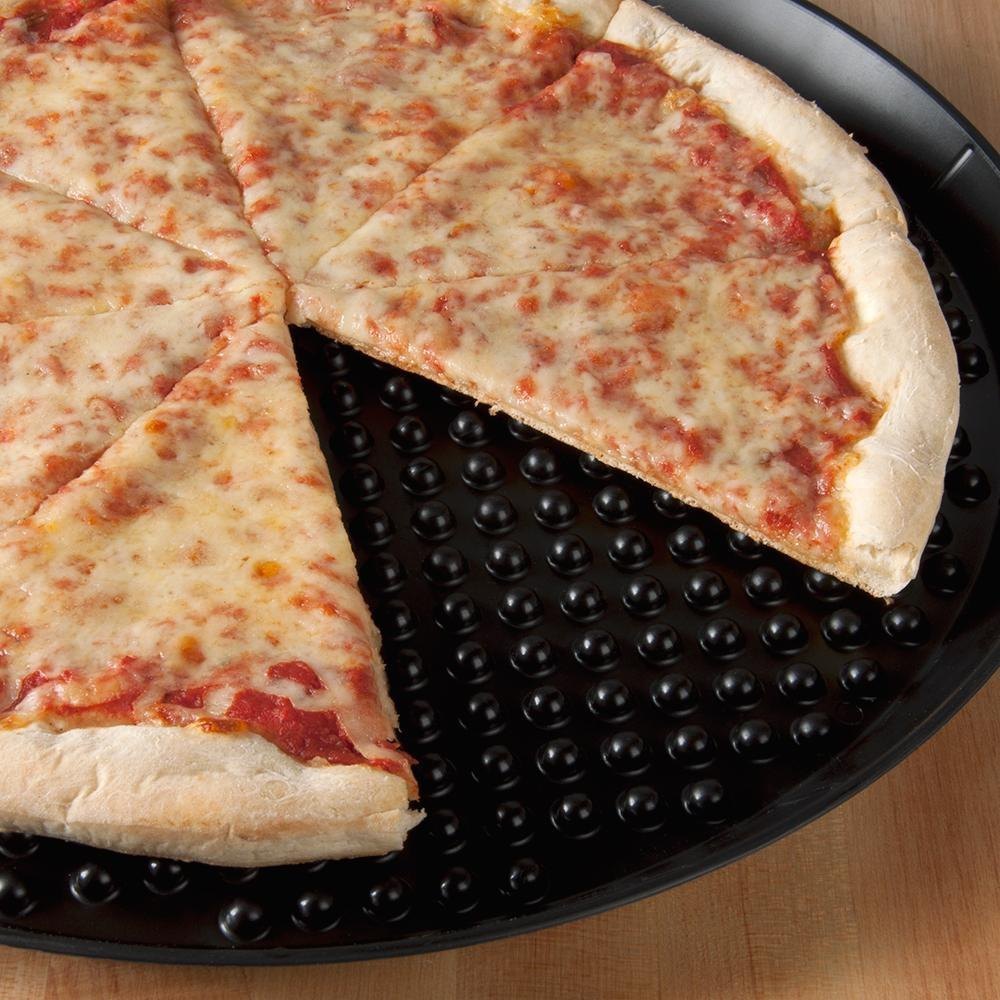 Pizza pans are great for fast-paced restaurants and pizzerias, since your pies can be baked and served on the same surface. They can be used in any type of pizza oven and are available solid, perforated, super perforated, or with nibs.
A solid pizza pan creates a very chewy and doughy crust, but your pizza will take longer to bake since the heat must travel through the pan's solid surface.
Perforated pizza pans allow heat to hit the crust directly, which means the pizza will bake faster and have a crispy crust. Perforated pizza pans also help keep your crust from getting soggy after baking if you do not serve the pie right away.
Super perforated pizza pans have twice the number of perforations as a standard perforated pan for a golden, crispy crust every time.
A pizza pan with nibs also provides a crispier crust because the nibs create spaces between the pan and dough and allow hot air to pass through.
Pizza Screens
Pizza screens feature a mesh-like construction and allow heat to easily transfer through the pan to the crust. This creates a crispier crust and quickly bakes the pie. Consequently, pizza screens are a great choice for delivery pizza shops.
Screens are also great for baking thin-crust pizzas served in your restaurant, although they do not work quite as well as a pizza pan because the pizza must be transferred to another tray before service. Screens also work well for restaurants that serve pizza by the slice because they display the pie while also keeping the crust from getting soggy.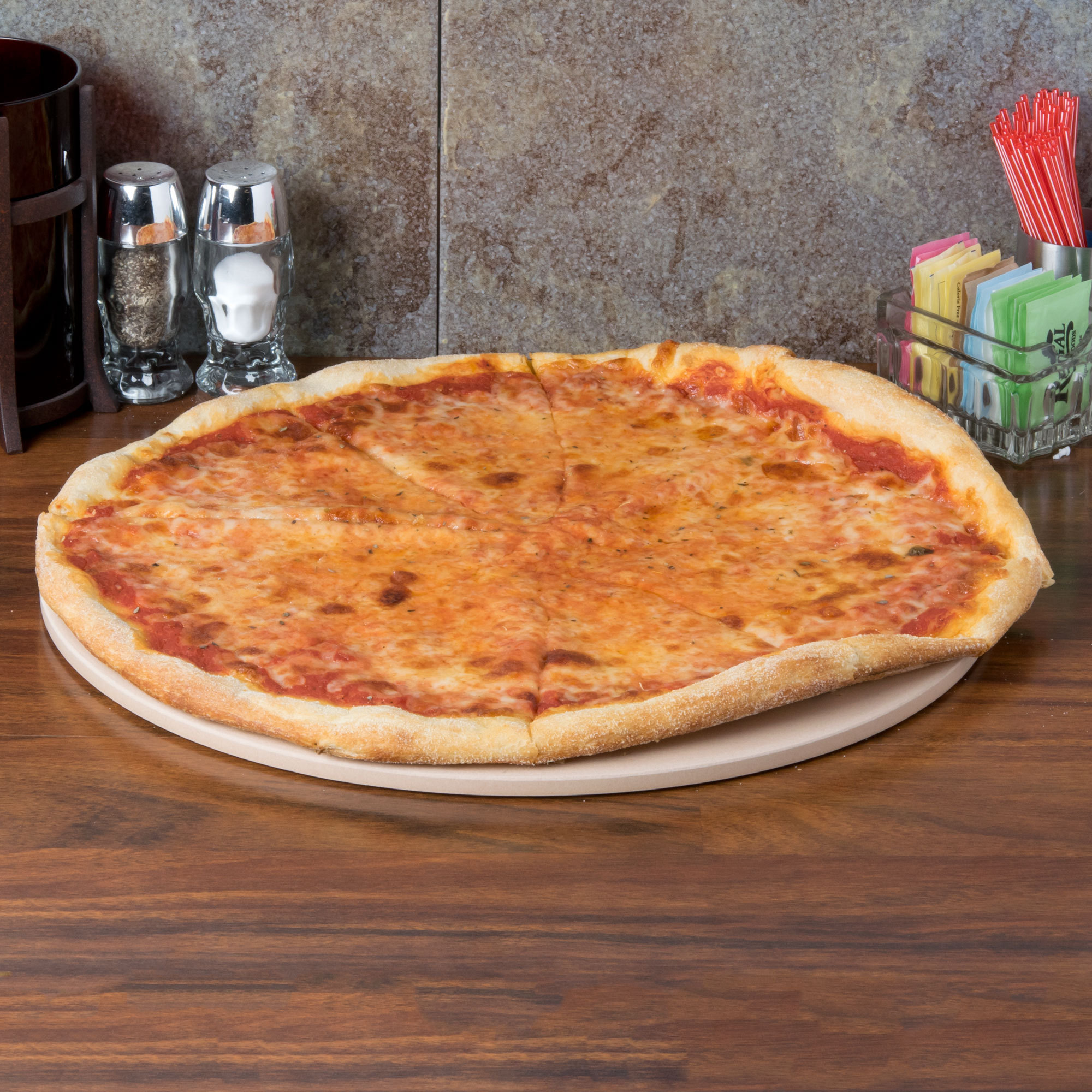 Pizza Stones
Pizza stones allow you to make fresh, delicious pizza in any standard oven. Pizza stones are created from unglazed stone or terra cotta, making them the perfect choice for businesses using a brick or deck pizza oven. These stones must be preheated in the oven, as high temperatures can potentially crack them.
Pizza CAR Pans
Pizza CAR pans are similar to normal pizza pans, but they also feature a sharp edge where rolled or sheeted dough can be draped. You can easily cut off the excess dough with a pizza dough cutter. Pizza CAR pans give you the perfectly rolled crust you're looking for, while also creating an evenly-baked pizza. Like regular pizza pans, CAR pans are available in solid, perforated, super perforated, or nib designs to accommodate any type of crust you'd like to make.
Other Things You'll Need
Looking for pizza ingredients and toppings? We've got you covered.
Tips
It takes longer for heat to pass through solid or thicker pans, which means your dough will bake more slowly and create a chewy or doughy crust.
Wide rim pans make pizzas easier to handle and serve after they come out of the oven.
The larger your pan's perforations, the more hot air will directly hit your crust. This creates a crispier crust and leads to a faster baking time.
Dark pans absorb heat, while light pans reflect heat. Therefore, silver pizza pans will slightly slow how quickly your pizza cooks. Both types work well, so the choice between them is simply a matter of preference.
Deep dish pizza pans create a softer, doughier crust, which also makes them perfect for baking bread or cakes.
Coupe pans are standard pans with a slightly curved rim, making them great for baking and serving thin crust pizzas.
For additional pizza-related resources, check out these articles:
How to Choose the Best Commercial Pizza Oven for Your Business