Hoshizaki KM Cubers Training: Part 1
Hoshizaki KM Cubers are designed to be efficient, sanitary, and easy to maintain. Stainless steel evaporator plates, a rebuildable pump assembly, and a small ice drop zone are just a few of the many benefits to these cubers.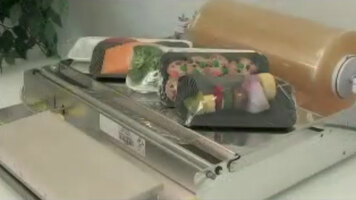 Win-Holt Wrapping Machine Demonstration
Want to know how to wrap your cheeses, meets, and vegetables? Use this Win-Holt technique and seal in freshness!
How to Assemble a Carnival King Popcorn Cart
Your Carnival King PM series popcorn carts come with all the equipment you need to assemble them right on the spot. Watch this video to learn how to assemble your 4-ounce or 8-ounce popcorn machine cart!