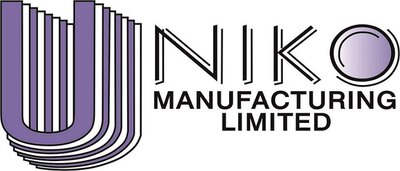 Uniko Manufacturing Signage
Ensure Your Parking Lots Remain Safe with Uniko Manufacturing Ltd. Signs
With over 35 years of experience, Uniko Manufacturing Ltd. is a well-respected vendor in the sign and display industries. They supply a variety of electronic, lighted, parking, and specialty signs as well as sign holders and accessories. Their products ensure you have good communication with your customers, guests, or patrons at every step. Read more
Uniko Manufacturing signage ensures your customers and staff stay safe in your parking lot or driveway. These products make it easy to navigate your establishment, so everyone knows what they should and should not be doing, such as only parking in a certain area or knowing where to go to drop off deliveries. Clear signage makes any parking lot easy to drive in, and Uniko can help you outfit yours.

Uniko Manufacturing Ltd. Signs
Uniko Manufacturing Ltd. signs come in several sizes and feature arrow, designated parking, and handicapped varieties for your convenience.

Uniko Manufacturing Ltd. Parking Signs
If you're looking for new ways to keep your restaurant's parking lot organized, high-quality parking signs from Uniko Manufacturing Ltd. are a great choice.