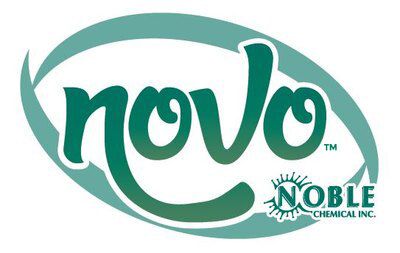 Noble Chemical Novo Overall Customer Rating:
Environmentally-Friendly Sanitizing Products
Specializing in premium bathroom products, Noble Chemical Novo offers just what you need to keep your restrooms clean, fully stocked, and smelling great! This growing product line features high-quality soaps that are biodegradable and eco-friendly, ensuring everyone will be pleased including your environmentally-conscious patrons. Read more
Noble Chemical Novo hand soaps and sanitizing stations feature bulk containers of essential disinfectants that you can use in any bathroom. Simply use these sanitizers with foaming soap dispensers to guarantee customers always have cleaning supplies on hand. Since these cleansers are gentle and eco-friendly, they won't dry out your guests' hands and skin either!