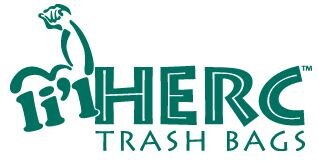 Li'l Herc Overall Customer Rating:
Strong, Reliable Trash Can Liners
Li'l Herc makes durable, practical products that are designed to keep businesses clean, sanitary, and safe. Specializing in trash can liners, Li'l Herc has mastered the process of manufacturing outstanding products while maintaining consistently affordable pricing, making them ideal for new companies. Read more
Go green while saving money with Li'l Herc trash can liners and garbage bags. Li'l Herc's bags are made of recycled plastics and resin so they can stretch while resisting punctures and tears. These bags are the economical solution for trash disposal at any business model, including bars and kitchens.