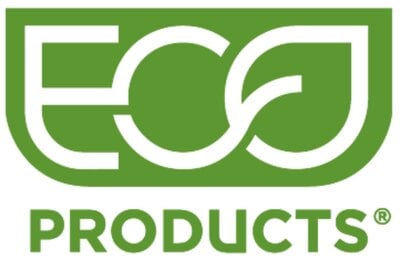 Eco Products Overall Customer Rating:
Eco Products Provides Environmentally Responsible Disposables for Restaurants
Eco Products is a green company that produces some of the most high-quality compostable recycled food service products in the industry. Their commitment to sustainability has inspired them to spearhead the eco-friendly disposables initiative in order to decrease pollution and harmful waste. From start to finish, Eco Products works actively and aspires to create and lead a paradigm in which disposables are ultimately regenerative to the environment, especially since proper composting facilities and recycling options are not available to everyone. Read more
Eco Products is one of the leading producers of environmentally responsible disposables throughout the country. They strive to work with only the most efficient suppliers across all product lines so they can achieve high quality products and make sustainable disposables that shift the industry. They believe in reducing the impact on air, water, and soil, and currently recycle or compost over half of the waste they generate and continually work to increase that percentage! On top of the typical disposables that many businesses enjoy, Eco Products also manufactures cups that are made of compostable paper for soup and a variety of other high-demand products.