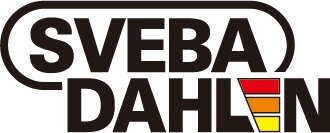 Dahlen Overall Customer Rating:
Choose Dahlen Bakery Equipment for Your Busy Foodservice Establishment
Dahlen was founded in Denmark in 1948 and is a worldwide leader in the development and manufacture of commercial bakery equipment. They invented the rotary rack oven in 1964, and today, they continue to produce a variety of tunnel ovens and proofers. Dahlen is part of A/S Wodschow & Company, a private holding company that manufactures a wide range of equipment for the foodservice and bakery industries. Read more
If you run an Italian restaurant or pizzeria, Dahlen offers a variety of countertop pizza oven parts and accessories. They also have several replacement gaskets and sweeper strips that keep your proofer doors sealed tightly. No matter the size or volume of your bakery or restaurant, Dahlen has the products and services your company needs.