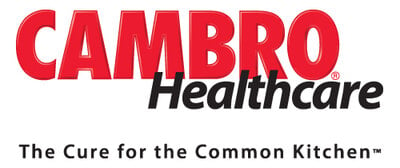 Cambro Healthcare Overall Customer Rating:
Cambro Healthcare Helps You Care for Your Patients
Started in 2008, Cambro Healthcare provides supplies to help you run your healthcare facility and help your patients recover quickly. Cambro has been a name you know and trust for generations to keep your foodservice business fully stocked. This line provides the same kind of high-quality, durable supplies and equipment you've come to expect to help you run your hospital, nursing home, or assisted living facility. Read more
Cambro Healthcare's wide selection of products will make sure you have the supplies you need to deliver warm meals to your patients. Meal delivery and beverage service carts allow you to take food and drinks to people who may be unable to gather in a dining room or cafeteria, and thermal meal delivery systems keep food hot and delicious until it can be served at guests' bedsides.