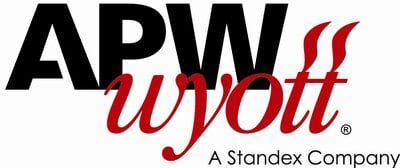 APW Wyott Overall Customer Rating:
APW Wyott Food Service Equipment is Designed Smart, Built Solid
APW Wyott is a leading provider of quality food service equipment to retail food merchandisers worldwide. With specialized equipment designed for cooking, toasting, heating & holding, warming and merchandising food items, APW Wyott serves customers in the fast food, casual and fine dining, convenience store, supermarket, hospitality and institutional markets. Read more
Browse the hundreds of APW Wyott products found at WebstaurantStore! We have countertop warmers for your concession stand, hot dog merchandises for your ballpark kiosk, condiment holders for your foodservice station, and heat lamps to keep snacks hot! And be sure to check out our drop in hot food wells and steam tables to hold food at optimum temperatures for serving. APW Wyott carries high quality fryers, conveyor ovens, ranges, griddles, and many other pieces of restaurant cooking equipment.