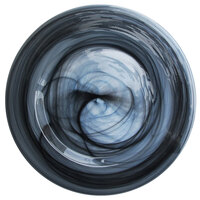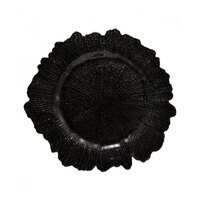 Notify me when this
product is back in stock:
Black glass plates add a modern, sophisticated appearance to any tabletop. The dark color contrasts nicely with any bright foods or decorations on the table, and adds an air of elegance to your restaurant, banquet hall, or venue. The shiny, reflective material of these plates highlights the food that's on them, no matter what course you're serving.
You can purchase black glass plates in several different styles to best suit your needs. We carry a few different black charger plates to accent your table and create a more formal setting. You can also choose from different sizes to best accommodate the course or the size of the meal. Angular, geometric-shaped plates are available to make any table look more modern.