Physio-Control 80403-000149 LIFEPAK CR Plus Fully Automatic AED
Automatic design administers shock at appropriate time
Voice and visual prompts
Includes 2 sets of adult electrode pads, 2-year battery charger, and accessory pack
Charger keeps the internal battery at full power, replace battery charger and electrodes at same time
Physician's prescription included

View all Physio-Control AED and CPR Supplies
Physio-Control
Be prepared for a cardiac emergency with this 80403-000149 LIFEPAK CR Plus fully automatic AED.
Sudden cardiac arrest is a deadly condition that affects over 350,000 people in the United States each year, and when it happens immediate attention is needed for the best chance of survival. Emergency responders may not be able to reach the victim before permanent damage or even death occurs, but an AED (automated external defibrillator) like this device can allow someone without any medical training to deliver potentially life-saving treatment until help arrives.
CE Listed

This item complies with the standards imposed by the Conformance European (CE), a division of the Intertek group.

CSA_C_US

This item meets the standards imposed by the Canadian Standards Association (CSA) for use in the United States of America and Canada.
Includes Adult Electrode Pads
It comes with a set of adult electrode pads with clear illustrations showing you where to place them on the patient's chest. The pads are intended for adult use only, but this model can also use pediatric pads (sold separately). Additionally, the pads are compatible with other Physio-Control devices, which saves you valuable time during transfer of care.
Fully Automatic Design
The AED starts up with the press of a button, and is designed to keep operation as simple as possible so that even an untrained responder can quickly set up the AED and administer care. Once the pads are placed on the patient's body, this automatic AED will determine if and when to deliver the shock, and will do so on its own. During the rescue, voice instructions and clear diagrams will help you administer treatment confidently until help arrives, and it will prompt you when to begin and end chest compressions.
Advanced Shock System
It automatically increases the shock intensity as the AED assesses the situation and determines whether new shocks are necessary, and the unit pre-charges so that the first shock can be administered faster.
Regular Self-Tests
To keep your AED ready to use at all times, this unit performs regular self-monitoring checks so that all components are maintained at maximum readiness. This ensures you will have a working AED when you need one.
Rechargeable Battery
The unit also uses a trickle-charge system to keep the internal battery at full capacity and ready to use when you need it. You replace the charger, not the battery, and since it synchronizes the battery charger and electrode pad replacement dates, you are always starting fresh with brand new components that will be ready when the AED is needed.
Accessories Included
The AED comes with an 8-year warranty on the device. The electrode pads have a 4-year life, and the battery has a 4-year standby life. It has an ingress protection rating of 55.

Kit Includes:
- 1 set of adult / child electrode pads
- Long life lithium battery
- Carry handle
- USB cable
- User's manual
- "AED Equipped" window / wall decal
- AED check tag
- Physician's prescription
Customer Q&A Ask a Question
Are there any regulations for owning an AED that I should be aware of?
Your local EMS and state laws will have specific requirements for AED ownership and maintenance, which may affect training, registration, placement, and physician oversight requirements. All 50 states have laws that are designed to protect people using an AED with good intentions.
LIFEPAK CR Plus Training Video
See how to set up and use your LIFEPAK AED with this video.
Physio Control. LIFEPAK CR Plus and LIFEPAK EXPRESS defibrillators. Sudden cardiac arrest is a leading cause of death. A lot of victims have no warning symptoms, it just happens - a person collapses suddenly unconscious and no longer breathing. And it can happen anywhere - at work, at home, or anywhere else. I'm here to show you how to use the LIFEPAK automated external defibrillator, or AED, in case you need to help someone in cardiac arrest. We'll go over the steps you should take to try to save that person's life. This video covers the operation of two LIFEPAK AEDs. The LIFEPAK CR Plus and LIFEPACK EXPRESS defibrillators. The semi-automatic model has a shock button you press when instructed by the AED. The fully automatic AED does not have a shock button and delivers the shock automatically. Because the operation of these AEDs is so similar, we'll use only the LIFEPAK CR Plus AED in this video. You might watch this demonstration a few times to understand as clearly as you can. You should also read all of the material that came with your LIFEPAK AED and get CPR training. When someone collapses, you want to be able to act quickly and without panic. The LIFEPAK AED is designed to be very easy to use. It will actually tell you what to do at every step. Your AED is shipped to you ready to use, no additional setup is necessary. So what is sudden cardiac arrest? Sudden cardiac arrest means that the heart's electrical system starts misfiring in a chaotic useless rhythm called ventricular fibrillation. The victim's heart suddenly stops pumping blood - it just quivers. Almost immediately they lose consciousness and they stop breathing. Now you have to act quickly for the best chance to save them. The longer they stay in this condition, the lower the chances are that they can be revived. The only way to stop ventricular fibrillation is with a controlled shock to cause the heart to restart in a regular rhythm. That's called defibrillation. Defibrillation is most likely to succeed if the patient is shock within the first four minutes after collapse. Here's why: when the heart stops pumping blood, the heart, brain, and other vital organs stop getting the oxygen they need. The odds of restarting the heart go down about 10% every minute. That's why CPR and having an AED is so important. When you call 911, the emergency medical team will get their quickly, but it still takes an average of 6-10 minutes for them to arrive. But with the LIFEPAK AED, you can start treatment while the emergency medical team is on their way. So let's talk about how to do it- if you see someone collapse, or you find someone already collapsed, first try to wake them. If they don't respond, call 911 and get the LIFEPAK AED. Turn on the AED and do what it tells you. It will guide you through the process. Now let's go through that in detail. Someone in cardiac arrest is unconscious and not breathing normally. They might not be breathing at all, or they might be gasping, or what seems like snoring. The first thing you should do is try to wake them by tapping or shaking their shoulder and calling out, "are you okay? are you okay?" If you can't get them to wake up, call 911 immediately, even if you're not sure they're in cardiac arrest. Tell the dispatcher that someone has collapsed and you can't wake them. Tell them you have an AED, and now go get it. If someone else is with you, one of you should cal 911 and get the AED, while the other starts CPR. 2010 European Resuscitation Guidelines: Make sure the scene is safe. Unresponsive? Call for help. Open airway: look, listen, and feel for breathing, If not breathing, or not breathing normally, call emergency number and get an AED. Follow AED prompts. Using the LIFEPAK AED is easy. I'll give you a quick overview and then we'll go through it again. Turn on the LIFEPAK AED and listen carefully to the voice from the device as it tells you what to do. Strip the clothing off the patient's chest. Open the electrode pads and stick them to the patient's bare chest. Once you have the pads on, stand back while the LIFEPAK AED decides whether a shock is needed. After that, the AED gives you more instructions for what to do when the emergency medical team arrives. Let's go through that in detail. Set the LIFEPAK AED on the same side of the patient as you. Press the on/off button. "Call for help now. Remove all clothing from patient's chest." You've already called 911, so start getting the clothes off their chest. Do whatever you have to do to clear the clothing quickly. Lift it, tear it, or cut it off. Don't waste time being nice to the clothes. Some version of the LIFEPAK AED come with a kit that has a pair of scissors, but in this case the fastest way is to just tear open the shirt. "Pull red handle to open bag." These are the electrode pads. "Look at pictures on pads. Peel one pad off blue plastic. Apply pad to bare skin exactly as shown in picture." This pad goes here, just like in the picture. "Press pad firmly. Peel other pad off blue plastic. Apply pad to bare skin exactly as shown in the picture." The other pad goes here, under the arm. Again, just like in the picture. "Press pad firmly." It doesn't matter which pad you stick on first, the important thing is that you put them on the patient right where the pictures show. And stick them down firmly. Now, if there is a lot of hair on the patients chest, you can use a razor to quickly shave their chest right where the pads will go. Some versions of the LIDEPAK AED will come with a kit that includes a razor. If it's just a little hair, go ahead and stick the pad on. The important thing is that the whole pad makes good contact with the skin. These electrodes, the ones that come with the LIFEPAK AED, are for use on people over 8 years old. There are special electrode pads that are for use with children under 8 years old. If you might need those pads, you should call for more information. As soon as the pads are in place, these lights turn from red to green and the LIFEPAK AED immediately starts to evaluate the heart rhythm. "Do not touch patient. Evaluating heart rhythm." It evaluates the heart rhythm within 11 seconds. Stay clear until it finishes, if you touch the patient or the AED now, you may interfere with the evaluation. If it detects a heart rhythm that needs a shock, it will say. "Stand by. Preparing to shock." It charges automatically, wait until it says "Everyone clear. Do not touch patient. Delivering shock." Make sure no one is touching the patient. "Shock delivered. Provide chest compressions and rescue breath." Provide chest compressions and rescue breath as per your training. Continue CPR until the AED tells you to stop, emergency medical staff arrive, or the patient starts moving. While you are doing CPR, the LIFEPAK AED will interrupt you at intervals so it can check if another shock is necessary. "Do not touch patient. Evaluating heart rhythm." Keep staying clear of the patient while the LIFEPAK AED is reevaluating. It might decide to shock again, or it might say "No shock advised. Provide chest compressions and rescue breath." Even if they start to move or breath normally, don't take the pads off. The LIFEPAK AED will keep monitoring the patient, and will tell you if another shock is needed, and that's it. Just do what the LIFEPAK AED tells you from the moment you turn it on. You can also refer to the quick reference guide located inside the lid if needed during an emergency. When the emergency medical team arrives, you may have saved critical time by starting treatment before they get there. Even better, you might have just saved a life. Inspection, maintenance, and storage. The first time you unpack the LIFEPAK AED, you should inspect it briefly to verify that it responds appropriately and wasn't damaged in shipment. The LIFEPAK AED comes with the battery charge pack already charged and in place. The electrode pads are also already in place inside the lid. It's ready to use! You can tell by this okay sign right here. Check the okay sign. Check the use by date on the electrode package. You can see it through this window. Now we'll make sure the speaker is working. Push the lid release button to open and start the AED. You should hear the voice prompts. "Call for help now." Now turn the device off. Hold this button for a few seconds until you hear three beeps. Close the lid and that's the inspection. After you've done this initial inspection, don't open the lid unless you have to. Each time you open the lid, the LIFEPAK AED turns on and it uses up some of the battery power. Keep the user manual in a convenient place where you can refer to it if needed. The LIFEPAK AED is easy to maintain. It does its own self test at regular intervals to make sure it's ready. If it senses anything you should know about, it will change the okay symbol to another symbol. You should check this display periodically to make sure it says okay. If you see another symbol instead of okay, look it up in the manual to see what it means and what you should do about it. If you ever do have to use the AED, there are a few steps you need to take so it is ready in case you ever have to use it again. Be sure to refer to the user manual for a complete description. You'll also find information there about how to replace the electrode pads and the battery charge pack when they pass their use by date. The charge pack goes right here. Squeeze this little latch and slide the old one out. Then slide the new one in until it clicks. Replacing the electrode packet is also easy. Open the lid, "Call for help now," pull down the on/off button to turn it off so you don't use up the battery. You will hear three beeps. Now you can disconnect the electrode plug like this. Slide out this little pin here and throw away the old electrodes. Put the pin from the new electrode packet back into this same slot here, plug the connector in, center up the package, and tuck the edge under this little lip here so you can close the lid. Make sure you can see the new use by date through this little window again, and there, all done. Some LIFEPAK AEDs come with a soft case. Put it on like this. It closes with these velcro straps. And finally, where to store the LIFEPAK AED? You should keep it in a central location, preferably near a phone so you can call 911 while you're getting the AED. Put it someplace where it is easy to see and easy to grab in an emergency. Make sure everyone knows where it is and if you take it out, be sure to put it back int he same place. SO there you are - that;s the video overview of the LIFEPAK AED. Like I said before, you might want to watch it more than once to get confident with how to use the LIFEPAK AED. Even with an AED as easy as this, the more familiar you are with it, the faster you'll be able to use it if you ever need to.
Compare to Other Products
Because this item is not stocked in our warehouse, processing, transit times and stock availability will vary. If you need your items by a certain date, please contact us prior to placing your order. Expedited shipping availability may vary. We cannot guarantee that this item can be cancelled off of the order or returned once it is placed.

Resources and Downloads for
Physio-Control 80403-000149
Specsheet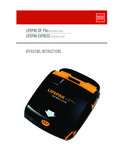 Manual
Warranty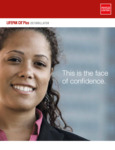 Brochure
A PDF viewer is required to view this product's information. Download Adobe Acrobat software
Leave a review of this product!
If you've used this product, log in and leave a review to tell us and other customers what you thought about it. Get paid up to $16 for submitting one of the first text, photo, or video reviews for this item. View your account for details.
Write a text review
Earn $2.00
Post a product photo
Earn $4.00
Post a product video
Earn $10.00
Login or Register