WebstaurantStore / Food Service Resources / Blog
Menacing Meals!
What's more likely to make you sick: Chicken or spinach? Oysters or Tuna? How many people are poisoned to death by their food? Which pathogens are most likely to send you to the E.R.? The answers to these questions might surprise you. You can explore the hidden dangers of food, plus get a few tips for avoiding a foodborne illness below, with the WEBstaurantStore's newest infographic.
Want to keep your friends, family, and readers safe from foodborne illness? Easy to do with the embed code or the "Like" button at the bottom of the image. Check it out, and feel free to share!

Thanks to our large selection of restaurant equipment, the WEBstaurant Store makes it easy to keep food out of harm's way. Check out blast chillers for quick cooling, probe thermometers for accurate temperature readings, and hundreds of other products. As the web's leading restaurant supplier, we know a thing or two about keeping up with your commercial foodservice!
SOURCES:
//www.webstaurantstore.com/food-safety-supplies.html
http://www.cdc.gov/foodborneburden/2011-foodborne-estimates.html
http://well.blogs.nytimes.com/2009/10/06/top-10-food-poisoning-risks/
|
Tweet
-->
Embed this image on your site: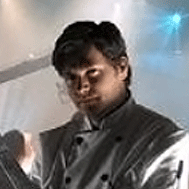 Posted in:
Food Safety
|
Infographics
| By Steven Ziegler