WebstaurantStore / Food Service Resources / Blog
Satisfy the Whole Family with a Healthy Kids Menu
The rapid approach of warmer weather makes spring a great time to remember the importance of a healthy diet. Customers are constantly bombarded with messages that cause them to worry about their own health, and with the growing childhood obesity epidemic, they must also monitor what their kids are eating. According to the CDC, 12.7 million children in the United States were obese from 2011-2012. This is alarming, but as a restaurant owner, you can do your part to help while positively impacting your business. This spring, use these kids menu ideas to differentiate your restaurant from all of your chicken-nuggets-and-fries-offering competitors, and feel good about helping to teach children life-long healthy habits.
Cut Calories from their Favorites
Some kids are notorious picky eaters. If you're concerned about your tiny customers losing interest in your offerings after you remove calorie laden dishes from your kids menu, try revamping some of their old favorites. This chicken tender recipe contains only a fraction of the fat from traditional tenders and is sure to please the choosiest of eaters. For children who can't give up fatty cheeseburgers, create lean turkey sliders and serve on mini whole wheat rolls. Chances are that kids won't even know they're eating something low in calories. On the side, sneak in healthy vegetables with these baked sweet potato fries that will make children forget all about the deep fried white potato version.
Try Something New
For your adventurous pint-sized diners, add some nutritious choices that wouldn't typically be found on a kids menu. Quinoa is a versatile, protein packed, gluten free grain that can be served as a side dish in place of starchy white pasta to children and adults alike. Instead of serving vegetables with fatty, nutrient-lacking ranch dressing, let children dip into a serving of fiber rich hummus for an option that's both delicious and nutritious. Don't forget to use fun, kid-friendly names for these exploratory dishes so that your little customers get excited to try something new!
Get Creative
Kids love food that takes on wacky shapes or colors. Instead of providing them with greasy dinosaur shaped nuggets, try something more nutritious, but equally tasty and exciting. Try presenting your smallest guests with grilled chicken quesadillas (made with a whole wheat tortilla and low fat cheese) cut into bite sized shapes with a side of colorful fruit arranged into a smiley face on the side. There are no limits on creativity when it comes to creating healthy recipes for kids. Bring out your inner artist when plating your kids meals and your servers are sure to see lots of little smiles.
Put Soft Drinks in their Place
Fizzy, sugary sodas have their place, and it's not on your children's menu. The super sweet stuff can be fine in moderation for adults, but growing kids don't need all of the caffeine and calories. Offer something more nutritious for young customers, like low fat milk, 100% fruit juice, water, or even colorful whole fruit smoothies! Kids will enjoy the different options, and parents will appreciate you for keeping their youngsters from a sugar rush.
Consider Making it Official
If you want to ensure that you're getting the most of your healthy kids menu, consider joining the National Restaurant Association's Kids LiveWell program. Started in 2011, the program works to ensure that parents can easily find restaurants with healthy options for their children. Participating restaurants must provide kids menus that follow strict nutritional guidelines that limit the number of calories, fat, sugar, and sodium allowed in a meal. Restaurateurs must also provide at least one healthy side as part of a full children's meal. In return, owners may advertise their participation in the program and draw on the wealth of health conscious customers looking for the best option for their children.
Kids may be small, but in the restaurant world, they shouldn't be overlooked. Help parents forge healthy habits for their children by showing them that wholesome food can be tasty too! By providing your youngest guests with nourishing options that they enjoy eating, your restaurant is sure to become a favorite for the whole family.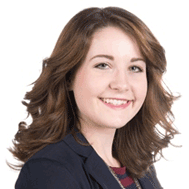 Posted in:
Menu Tips
| By Sabrina Bomberger