WebstaurantStore / Food Service Resources / Blog
Culinary Institute of America Experimenting with 3D Food Printing for Foodservice
In January, the Culinary Institute of America announced its partnership with 3D Systems to experiment with applications of 3D printing in foodservice.
The two companies are working through beta tests of the ChefJet Pro, the world's first culinary 3D printer. While the technology is not yet sophisticated enough to create full meals, it can craft intricate desserts out of sugar, chocolate, and other sweets.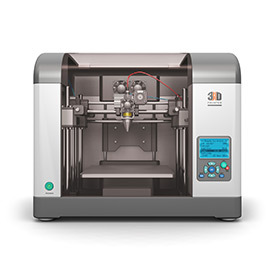 Dr. Tim Ryan, president of the CIA, said in a press release that he is "excited" to witness the impact 3D printing will have on the culinary world in the future, expressing hope that the CIA spearheads the new technology.
"The Culinary Institute of America will elevate 3D printing technology by integrating it into our curriculum so that current CIA students, alumni, and culinary professionals can have access to this new platform in the future," Ryan said in a press release.
Further development of the ChefJet Pro includes conferences, seminars, and the debut of state-of-the-art technology for CIA campuses, according to a CIA press release. Students and chefs will work with the ChefJet Pro to create candy, cake toppers, and other simple bakery supplies in the 3DS Sugar Lab, based in Los Angeles.
The CIA and 3DS both expect the sophistication and use of printing technology to increase in the coming years. Already, users are creating intricate and artful desserts, such as beetle cake, which would have previously been tedious or even impossible.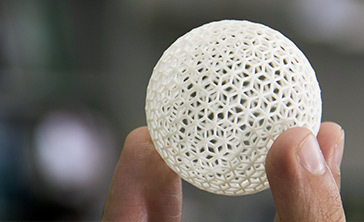 The ChefJet Pro is designed with a user-friendly interface specifically for chefs, and it comes with Digital Cookbook software for recipes and designs. It is also capable of creating intricate and elegant desserts for any business model.
The ChefJet Pro is scheduled for public release later this year.
The CIA's partnership with 3DS comes a year after Hershey's struck a deal with 3DS to print chocolate. In 2013, NASA also announced experiments with 3D printing to create food for astronauts.
What would you do with your own ChefJet Pro?