WebstaurantStore / Food Service Resources / Blog
Serve Up Holiday Cheer with these Unique Peppermint Recipes
After months of pumpkin spice lattes, pies, and everything else you can imagine, your taste buds and menu are ready for a change of pace. Well you can rejoice because it's the beginning of the holiday season, which also means the start of all things peppermint flavored. From peppermint affogato to candy cane Oreo truffle cones, there are an abundance of recipes featuring this winter flavor that you can add to your menu.
Cocktails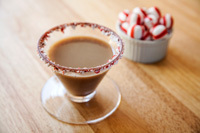 Besides being tasty, peppermint actually has many surprising health benefits, like reducing stress and anxiety. Since this minty plant also has a versatile taste that can be used in just about everything, it adds a great touch to classic cocktails like white Russians and martinis. And really, what's better than getting a drink at the bar after a long, stressful day? Put your guests at ease with these fun cocktail recipes:
Non-alcoholic beverages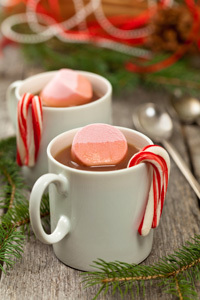 During the winter rush at your restaurant, keeping your younger guests satisfied is key. If they're not happy, their parents aren't happy either. Luckily for you, peppermint is also known for its calming properties, so the children dining in your restaurant will be relaxed once they take a sip from one of these drinks. From thick and decadent shakes to warm cocoas, there are plenty of non-alcoholic peppermint beverages that kids, and even adults, are sure to love:
Desserts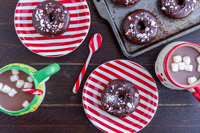 Did you know that you can create peppermint desserts that aren't in bark form? It's a surprise, we know. While it may be a staple dish of the season, there are numerous ways to create peppermint desserts that your guests will love. This winter, mix it up with these sweet peppermint recipes that make your traditional bark recipe obsolete:
Whether you're looking for a fun winter cocktail or an alternative to peppermint bark, we hope your guests feel merry after trying these delicious desserts and drinks. So this winter, "leave a peppermint stick for old St. Nick" and serve up some holiday cheer in your restaurant with these unique peppermint recipes!

Posted in:
Recipes
|
Seasonal
| By Emily Hepner