WebstaurantStore / Food Service Resources / Blog
Tips for Creating a Healthier Restaurant Menu
The New Year is underway and healthy eating is at the forefront of many of your customers' minds. They want menu items that allow them to enjoy your restaurant's delicious fare, but that won't hinder them in their attempt to whittle away their waistlines. Not only are calorie counts important to consumers, but to the Federal government as well. Starting in December 2015, all restaurants, grocery stores, and convenience stores with 20 or more locations will be legally responsible for providing caloric information for all menu items. Even if your restaurant doesn't have 20 locations yet, now is the perfect time to start lightening up your menu. We're here to make this change easier, with some simple ways to help you create a healthy restaurant menu.
Make Substitutions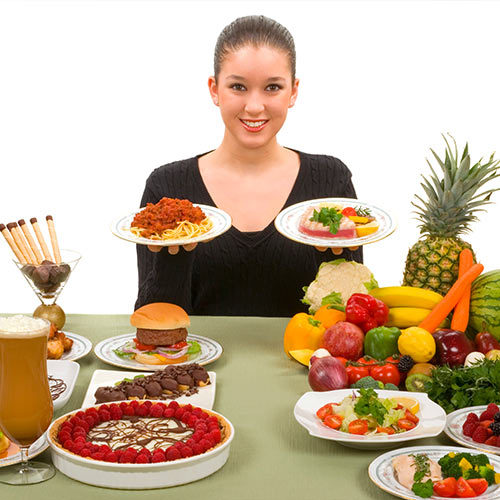 One of the best ways to slash calories from your favorite dishes (without sacrificing flavor), is by making substitutions. Have a favorite muffin, cookie, or brownie recipe that calls for butter or oil? Swap it for applesauce or a ripe mashed banana and cut up to hundreds of calories from fat. For the carb conscious customer, offer spiral-cut zucchini in place of pasta. Ditch the sour cream and use Greek yogurt on top of your taco salad or serve with chives on a baked potato. The possibilities for flavorful substitutions are endless, and your customers will never feel like they're eating diet food.
Smaller Portions, Big Benefits
The typical American restaurant portion is far larger than the average person needs, and food often goes to waste. Instead of overloading your dishes with food that will eventually be thrown out, try trimming your portion sizes. An easy way to tell how much food to serve is by looking at the recommended serving size. For meats and fish, a 3 oz. portion is plenty, while starches like pasta and potatoes should be served in 1 oz. portions. So your customers don't feel that they're missing out, fill the extra plate space with vegetables. A large portion of broccoli provides very few calories, but packs a variety of vital nutrients including fiber, iron, calcium, and vitamin A. However, be careful not to undo the health benefits by adding butter or oil. Vegetables can be served with a sprinkling of herbs and spices for a simple, yet satisfying taste. Reducing portion sizes will not only help your customers keep their resolutions, but will also keep you from wasting money on food that ends up in the garbage.
Put the Focus on Lean Protein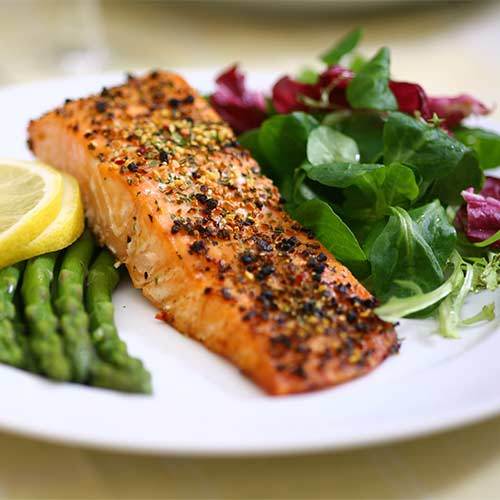 Protein provides a variety of health benefits, from helping muscles repair themselves after a workout to strengthening hair and nails. Protein fuels the body with a slow-burning energy source that can keep customers going, even long after they've eaten in your restaurant. Try adding menu items with chicken, turkey, or white fish as the main dish. These items have endless possibilities for seasoning and cooking, and are paired well with vegetables and a healthy serving of rice. Create a sumptuous dish with seafood as the main course; shrimp, crab, lobster, scallops, and oysters all offer plenty of protein with little fat. Whether you're sautéing, baking, or grilling, don't forget to skip the butter and oil. Try seasoning your pan to enjoy the nonstick benefits without adding excess fat and calories to every dish.
Diversify your Drink Choices
For some customers, kicking the soft drink habit is the biggest obstacle standing in the way of their weight loss. Don't ditch the soda machine altogether, but help those who want a healthy option to tackle their temptation. Infused water is a great way for customers to enjoy the fresh taste of fruit without adding many calories. Herbal teas make a great substitution for cappuccinos and lattes by offering the comfort of sipping a hot beverage without all of the calories from sugar and fat. If your customer wants to indulge in an alcoholic beverage, try replacing the sugar in your mixed drink with Stevia, a natural zero calorie sweetener.
There are dozens of changes, from small tweaks to total overhauls that can be made to give your restaurant menu a healthy makeover for 2015. Help your customers keep their resolutions this year, and your restaurant will share in the success.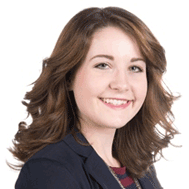 Posted in:
Menu Tips
| By Sabrina Bomberger