From $0.99/Each
| Reg. | Lots of 12 | Lots of 288 |
| --- | --- | --- |
| $1.29 | $1.12 | $0.99 |
From $6.59/Pack
| Reg. | Lots of 25 |
| --- | --- |
| $6.89 | $6.59 |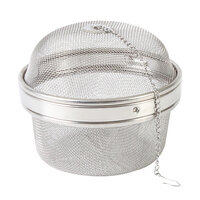 From $4.70/Each
| Reg. | Lots of 12 |
| --- | --- |
| $5.09 | $4.70 |
From $1.18/Each
| Reg. | Lots of 40 | Lots of 240 |
| --- | --- | --- |
| $1.59 | $1.32 | $1.18 |
Notify me when this
product is back in stock: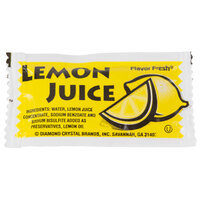 From $6.59/Pack
| Reg. | Lots of 25 |
| --- | --- |
| $6.89 | $6.59 |
plus
Dickinson's Pure Honey .5oz Portion Cup - 200/Case
#125PCAL3434
plus

From $2.26/Each
| Reg. | Lots of 12 |
| --- | --- |
| $2.49 | $2.26 |
plus
Smucker's Honey .5 oz. Portion Cups - 200/Case
#125PC0763
plus

Enhance the flavor of your teas or soups with tea ball infusers. These products are designed to hold loose leaf tea and spices while they release their delicious flavors into your guests' beverages. Thanks to the stainless steel chains on our tea ball infusers, your customers and employees can easily remove the infuser from drinks. We also offer lemon wedge bags that are great for adding a touch of citrus to beverages and dishes without any seeds or pulp being left behind. For more products to create delicious drinks, check out our cold beverage concentrate, flavoring syrups, and smoothie mixes. If you're wondering where to buy tea accessories, we have a large selection of tea accessories for sale at the lowest prices.