• Hi, Felix Basko here with Cambro's high heat food pans. These pans, also called H-pans, are made from an FDA approved material. This pan can reduce handling and save expenses. There's no need to change pans, this high heat food pan does it all. The H-pan is able to withstand extreme temperatures from -40 degrees Fahrenheit to 375 degrees Fahrenheit, or -40 degrees Celsius to 190 degrees Celsius. And can go from prep to cooler, to oven to steam table, and can also be used in chafing dishes. They are available in the standard amber color, or in black. The non-stick, smooth interior surface of the high heat pan increases yields and promotes easy cleaning. The pans stack neatly without wedging or sticking. The pans have both standard and metric graduation markings to promote easy inventory management. The pans are made to gastronorm GN specifications and are offered in full size, half, half long, one-third, quarter, one-sixth, and one-ninth size. Cambro also offers four sizes of colander pans and high heat material, including full, half, one-third and one-sixth size. This pan allows you to drain liquids and grease away from hot foods. It's ideal for microwaves, steam tables, and buffet lines. Visit www.cambro.com to learn more about Cambro's food pan solutions. Contact a rep or distributor for more details on how to purchase your complete prep and storage system. Thanks for watching.
This video gives you a look at Cambro's high heat food pans. These pans are capable of withstanding extreme temperatures, and can go from prep station, to cooler, to oven, to chafer dishes!
Related Videos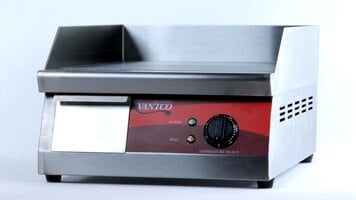 Avantco EG16 Griddle
This video describes the features of the Avantco EG16 countertop griddle, an indispensable piece of cooking equipment! Discover if this griddle is right for you, and also learn some tips for proper cleaning.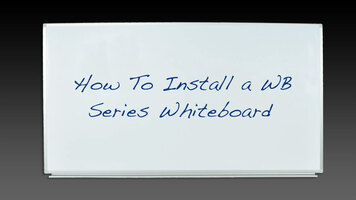 How to Install Luxor WB Series Whiteboards
Learn how to install and start using your Luxor WB series whiteboard!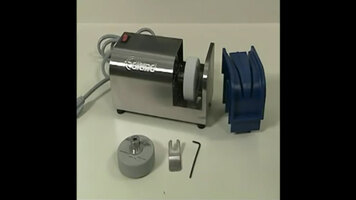 Edlund 401 Electric Knife Sharpener Cleaning and Maintenance
Keeping your Edlund 401 electric knife sharpener in premium working condition is important to maintaining a successful, efficient kitchen! Learn how to clean it and replace worn parts for excellent results with each use.