Welcome to Vollrath University. I'm Chef Rich, and today we're here to talk to you about vacuum packaging. Vacuum packing is an excellent way to extend the shelf life of any food, be it fresh, refrigerated, or frozen. It just extends the life by several times over other methods of storage. Before we get into an actual demonstration of product, let's first go over the controls on the In Chamber machine. As you can see, we have nine different programs we can set. And to set a program is very simple. We hit the program button, the program number flashes; we then hit the vacuum button. That tells us how many seconds that program is going to vacuum for. So, we can adjust then the time there, either up or down, depending on what we want. Then we press the seal button. That tells us how many seconds we're going to seal for. About three seconds on our standard bag is right. Then we hit the program button again. Now that program is set. Number five, then we know is set for eleven seconds of vacuum and three seconds of seal time. Let's actually vacuum pack some product. And as you can see, I'm holding our bag dispensing system, which makes it very easy, as I said, to dispense the bags. But, also it's nice because it has the item number and size of the bag right on the package, so it's easy to see which bag you're using. So, if we take a bag, let's just do some oranges. Put the oranges in the bag. You want to be careful that you don't get the edge of the bag, the seal area, wet. If you're putting in fatty items, you don't want to get anything on that because as the heat bar comes down to seal that, you want to make sure it's a good clean surface. So if you are going to add something that's a little fattier, such as cheeses, just take some care in making sure that you don't get any fat or liquids too heavily on that area. So now we'll open the machine. We should also at this point talk about, in the machine are spacers. These are simply solid pieces of material that are to take up space inside the chamber because, when we close the lid, we're going to vacuum the air out of the chamber. We can see how much air were vacuuming out of the chamber by the pressure gauge here telling us how many negative atmospheres we're going. What we want to do is get this down near negative one atmosphere for a really tight pack. But if we have a more delicate product, we may want to stay down here on the lower end of that scale. And this time is really a function of how much air needs to be pulled out of this chamber. The more space we have in the chamber, the shorter the vacuum times can be. There really isn't a set time that I can tell you, say, for a six ounce fillet, because it's really a function of how much air you're pulling out of the unit. So let's go ahead and demonstrate now with some oranges. So I've put our oranges in the bag, lay the oranges in the chamber, and we want the edge of the bag just slightly over the sealer bar. We'll go ahead and turn the machine on. We'll select program number one. And again to review, we want to see how much time we're going to be vacuuming on program number one, we'll hit the vacuum button. That's fifteen seconds. Now, we're going to close the lid. Now, what we're hearing now is the air being evacuated from the chamber. It's taking all of the air, both in the bag, out of the bag, around the product, and evacuating and creating a negative pressure in the chamber. The next thing we're going to hear is the sealer bar, now sealing the bag. And then the next thing we're going to hear is the air from the room being let back into the chamber. Now, that's the air coming back in around the bag and pressing down on the bag. That's where we get this look, where the bag is shrinking down around the product. So here we've got a nice product. Very easy to store. Very easy to transport for caterers. It takes up less space in the cooler or refrigerator.
In this video you'll learn how to use in chamber vacuum pack machines from Vollrath.
Related Videos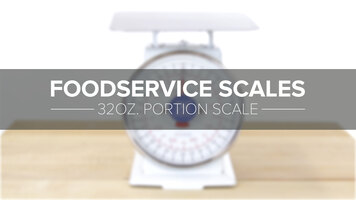 32oz. Portion Scale
Maintain portion sizes at your economical business with this 32 oz. manual portion scale. Learn about this scale's features, including an easy-to-clean material, large dial, and broad platform.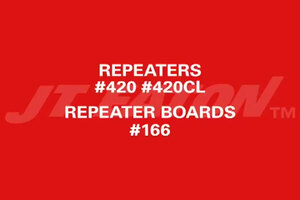 JT Eaton Repeaters
JT Eaton's 420 Repeaters are used widely throughout the industry! Check out all its great features and learn about all the various styles this product is available in. See what fits your industry's needs today!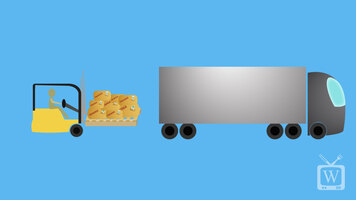 Shipping With the WEBstaurant Store
Watch this informative video to learn some tips that will help you save on shipping when you order from the WEBstaurant Store!