(Transcript Unavailable)
Gold Medal products are designed to withstand repeated use without sacrificing quality or performance. Check out this video to see how durable a sno-kone machine can really be (but don't start doing this to yours!)
Related Videos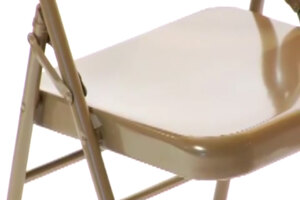 Metal Folding Chair
With triple-braced frames and quad-hinged design, these Hercules metal folding chairs are a great option for mass seating. Watch this video to see all the benefits of the Hercules series metal folding chairs!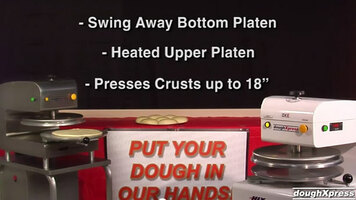 DoughXpress: DXE-SS Electromechanical Automatic Pizza Dough Press
The DXE-SS commercial semi-automatic pizza dough press is perfect for high production volumes! See how this product offers a fast, safe, simple, mess-free solution to hand tossing or sheeting your pizza dough.
Robot Coupe R-2 Dice Product Demo
Watch as the Robot Coupe R-2 Dice continuous feed combination food processor goes to town on peppers, onions, and fresh herbs. This product will make producing large quantities of processed food a breeze!