Proper food handling is a vital part of any successful commercial kitchen, and Noble's food service grade gloves are the perfect way to help you ensure sanitation and prevent cross contamination. The gloves' durability and elasticity make them ideal for any type of food preparation, while changing and disposing of gloves between tasks is no longer a major blow against your bottom line, thanks to our always low price. Noble gloves are extremely versatile and can be used in a variety of other applications too, perfect for home use or on the job, they are a tremendous option for maintaining sanitary condition in daycare centers, protecting your hands from grease and other abrasives, in light painting, mechanical and industrial jobs, and can even be used for light janitorial work. These food service grade gloves are available in small, medium, large and extra-large sizes with both powdered, and powder free options to choose from. Noble gloves feature color coded boxes, so you can quickly pick out the best glove for a job. With pink, powder-free latex, blue powdered latex, green powder-free vinyl, and yellow powdered vinyl, this easy system will help you grab what you need, when you need it. It's important to invest in multiple gloves sizes so that you have the ideal fit for all of your employees. Gloves that are too big will not stay on, while those that are too small are more prone to rips and tears. Because you should always have numerous glove sizes on hand, it is also a great idea to install a wall mount glove rack for each size to ensure they are always in reach when needed.
This video gives you an overview of what Noble Gloves offers. These versatile, food service-grade gloves can be used to protect hands in almost any situation and come in multiple sizes and styles so you can provide your employees with the perfect fit
Related Videos West Bend 78002 Commercial Toaster
Learn about the features, controls, and uses for the West Bend 78002 commercial toaster!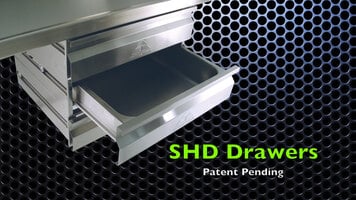 Advance Tabco SHD Drawers: Overview
This informative video provides you with an overview of the design features and benefits of Advance Tabco SHD drawers!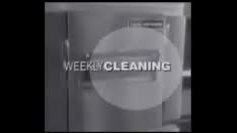 Lincoln Impinger Oven 1400 Series: Weekly Cleaning
The weekly cleaning procedure for 1400 series Impinger ovens from Lincoln is reviewed. Follow these guidelines to keep the exterior and interior clean.