When it's time to shop for a new case of disposable gloves, you want to make sure you get a superior product at a better price, give Noble gloves a try! Noble gloves have proven to be a reliable favorite for many of our customers thanks to their guaranteed quality and incredible prices. With the lowest prices in the industry, on boxes of a hundred gloves and cases of a thousand, Noble gloves ensure a high quality product with a selection of styles and sizes that are sure to meet your every need.
In this video, we give you an introduction to the Noble Gloves collection. With guaranteed quality and incredibly low prices, Noble Gloves is sure to have a selection of styles and sizes to fit the needs of your company.
Related Videos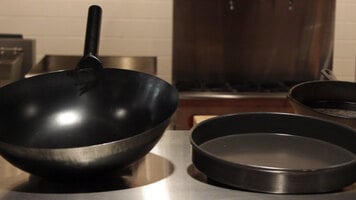 How to Season Your Pans
Pan seasoning is essential for keeping your pans performing their best in your kitchen. This instructional video will show you the proper steps to seasoning your cooking pans based on their material.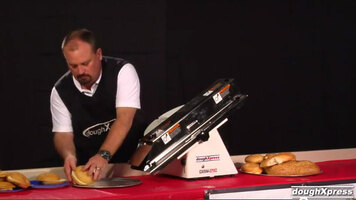 DoughXpress: DXSM-270C French Bread/Bun and Bagel Slicer - Compact Footprint
The DXSM-270C bun and bagel slicer will slice french bread, bagels, hamburger buns, hoagies, biscuits, bread sticks, and so much more! This version also offers the added bonus of being more compact for use in areas where you have limited space.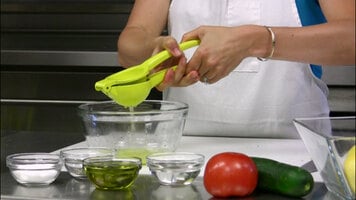 Lemon Squeezers
Making a refreshing, nutritional salad with lemon vinaigrette dressing is easy with all the right tools from WEBstaurantStore.com! Check out this video to see just a few of the products we offer, from lemon squeezers to mixing bowls to displayware.