Bar and foodservice establishments are fast-paced and hectic environments, where image and efficiency are key. When you're in a rush, sanitation and and organization are often compromised. The Dome family of products from San Jamar provides high-capacity, versatile and sanitary solutions that are ideal for a variety of environments and applications. Whether it's a garnish center for the bar, a condiment station in the kitchen, or a self serve station, Dome, Mini Dome, and Dome Stackers provide efficient organization, enhance image, and are designed for maximum versatility in a variety of configurations to meet every need. The Dome is a high-capacity garnish or food prep center that keeps everything at your fingertips. Snap-on handles provide portability, while caddies provide storage for stirrers, straws and utensils. The patented lid design allows you to over-fill and still rotate to close for a tight seal, to easily store in a cooler between uses. The Dome is ideal for bar and beverage stations, coffee bars, and condiment centers. The modular design of the Mini Dome has a smaller footprint. Connect a caddie for a perfect solution to serving lemon slices at a beverage center, or connect to the standard Dome and other Mini Domes for endless options on the counter top or beverage station. Optional notched lids hold serving utensils and keep food covered between uses. The Dome Stacker offers the highest capacity option, an ideal versatile organizing solution for fast-paced food service and bar environments. It's perfect for self-serve counter top organization. Separate levels of compartments offer the ability to serve both chilled and non-chilled items in one convenient location. All Domes are made in a durable plastic construction that won't bust or corrode. And Domes are dishwasher safe, safe to refrigerate and NSF certified. Dome products accommodate a variety of tray configurations and capacity options, including both chillable standard trays and high-capacity deep trays. Chilled trays can be used with easy-chill ice packs or ice, keeping products fresh and safe and reducing waste. The versatile, innovative and sanitary design of the Dome family of products make them the right solution for any food service or bar environment. Whether alone or combined, Dome, Mini Dome or Dome Stackers from San Jamar offer perfect solutions to keep counter tops organized, hygienic and efficient. For more information on Dome products and smart food safety products, visit SanJamar.com
Keep condiments, napkins, and more at your fingertips with San Jamar domes, mini domes, and dome stackers! From coffee stations to salad bars, these items are versatile, innovative, and sanitary additions to your restaurant.
Related Videos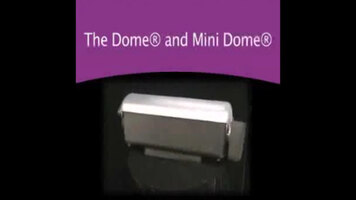 San Jamar- The Dome and Mini Dome Condiment Holders
Check out how the San Jamar dome and mini dome condiment holders will enhance functionality, image, and freshness at your business! With a variety of tray sizes and attachments, customization is key.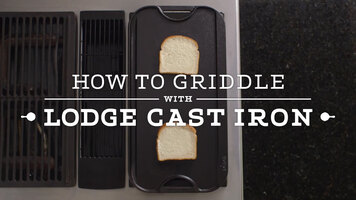 How to Use Lodge Griddle Pans
The Lodge cast iron griddle is perfect for making eggs, sausage, french toast, and more! Simply set the griddle on top of your burner and get cooking!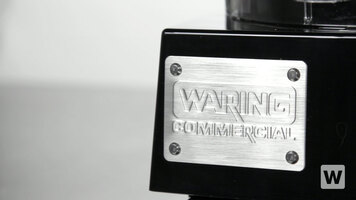 Waring WFP14SC Food Processor
Check out this video to see all the benefits of the Waring WFP14SC food processor, as well as safe and proper usage!