Making funnel swirls. First, you want to load your sticks into the tray in each groove. Now what you want to do is load the sticks into the rack, place the rack over top, and press firmly down so that the sticks go into the little clips. Now what you want to do is put your rack into the oil, take your mix, make one pass down the stick, try to get as much batter on the stick as you can, and now you're going to make a swirl motion back up. Now you're going to move the rack out into the oil. Now it's time to pop the swirls out of the rack, so use your tongs and kind of push down on each swirl at the end to pop them out. As they float into the oil, you want them to turn a nice golden brown, not too dark. And you can turn them over so you cook both sides evenly. Shake your excess oil off and go ahead and load them onto a plate. And they will be a little hot when you pull them off, so you want to let them cool just for a few seconds so the customers don't get burned. Now you have three beautiful funnel cake swirls.
Gold Medal puts a twist on a classic carnival favorite with this funnel cake swirls mold! Learn how to make this sweet treat on-a-stick to keep patrons coming back for more!
Related Videos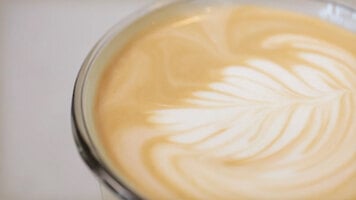 DaVinci Gourmet Flavored Latte
Watch this video and learn how to start making profitable flavored lattes for your business! Prepared using DaVinci Gourmet flavoring syrup, this video will take you through each step of the latte-making process.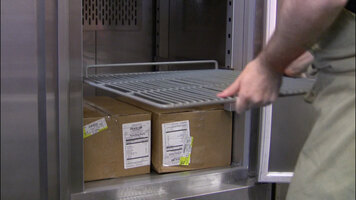 Features of the Avantco CFD 2 Door Reach In Refrigerator
Bring efficiency and dependability to your restaurant kitchen with the Avantco 2 door reach-in refrigerator. This 46.5 cu. ft. refrigerator is packed with standard features for a lower price that will make daily activities in your kitchen easier.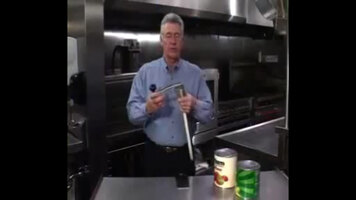 Edlund S-11 Manual Can Opener
See how easy it is to disassemble, clean, and change the gears of the Edlund S-11 manual can opener! The first all-stainless steel can opener in the industry, it is perfect for cutting through medium volume can opening chores.