Making funnel swirls. First, you want to load your sticks into the tray in each groove. Now what you want to do is load the sticks into the rack, place the rack over top, and press firmly down so that the sticks go into the little clips. Now what you want to do is put your rack into the oil, take your mix, make one pass down the stick, try to get as much batter on the stick as you can, and now you're going to make a swirl motion back up. Now you're going to move the rack out into the oil. Now it's time to pop the swirls out of the rack, so use your tongs and kind of push down on each swirl at the end to pop them out. As they float into the oil, you want them to turn a nice golden brown, not too dark. And you can turn them over so you cook both sides evenly. Shake your excess oil off and go ahead and load them onto a plate. And they will be a little hot when you pull them off, so you want to let them cool just for a few seconds so the customers don't get burned. Now you have three beautiful funnel cake swirls.
Gold Medal puts a twist on a classic carnival favorite with this funnel cake swirls mold! Learn how to make this sweet treat on-a-stick to keep patrons coming back for more!
Related Videos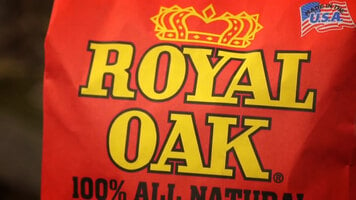 Royal Oaks Charcoal Briquettes
Looking for a quick and easy way to grill your steak, chicken, or pork with charcoal? Try Royal Oaks ridge charcoal briquettes! The unique ridge shape improves air flow, decreases start up times, and burns at a higher temperature.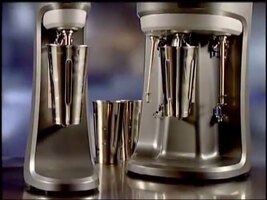 Hamilton Beach Commercial Drink Mixers
For over 100 years, Hamilton Beach has been making milkshake lovers happy with their quality drink mixers – now they'll keep you happy too! These powerful single and triple drink mixers mix in half the time and feature unbeatable quality.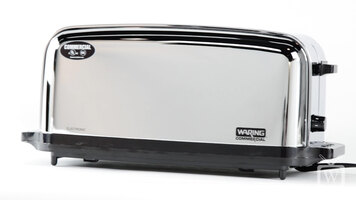 Waring WCT704 Commercial Toaster
Learn about the features, controls, and uses for the Waring WCT704 commercial toaster!