Use these simple steps to professionally add a buttercream rose. You'll need a spatula, rose tips, a leaf tip, couplers, a flower nail, a rubber spatula, and piping bags. Begin by squeezing cream onto the flower nail in a circular motion, creating a lump with a tip on it. To create the layers of a rose, squeeze cream in an short arch motion and continue rotating the rose until you have the desired amount of layers, or petals.
Ever wonder how to professionally decorate your cake? Watch this short video and learn how to style up your next cake with a classic buttercream rose.
Related Videos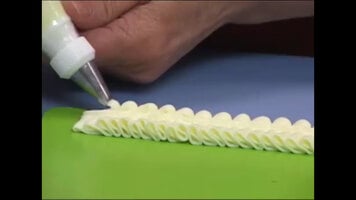 Ateco Piping Bags, Short Spatulas and Pastry Tubes
Looking for just the right tools to decorate your cakes with? Try the Ateco piping bags, short spatulas, and pastry tubes! These tools will help you create weaves, ribbons, scalloped edges, and more that will leave customers impressed every time.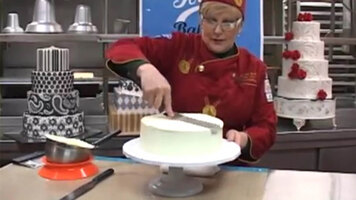 Ateco Revolving Metal Cake Stand and Spatuals
Watch how this turntable, spatulas, and bench scraper make frosting a cake simple and fast! Learn tricks to smoothing your frosting and preferred tools for different functions.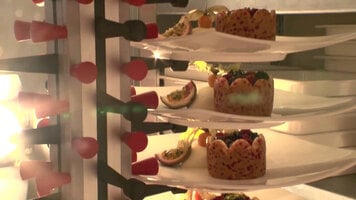 Plate-Mate Carts
Have a space problem in your kitchen? Plate-Mate has the solution. Keep your kitchen organized and clutter free with these convenient plate carts!