Use these simple steps to professionally add a buttercream rose. You'll need a spatula, rose tips, a leaf tip, couplers, a flower nail, a rubber spatula, and piping bags. Begin by squeezing cream onto the flower nail in a circular motion, creating a lump with a tip on it. To create the layers of a rose, squeeze cream in an short arch motion and continue rotating the rose until you have the desired amount of layers, or petals.
Ever wonder how to professionally decorate your cake? Watch this short video and learn how to style up your next cake with a classic buttercream rose.
Related Videos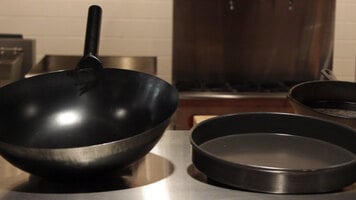 How to Season Your Pans
Pan seasoning is essential for keeping your pans performing their best in your kitchen. This instructional video will show you the proper steps to seasoning your cooking pans based on their material.
Backyard Pro Portable Outdoor Gas and Charcoal Grill / Smoker
Check out this video to learn all the benefits of the Backyard Pro portable outdoor gas and charcoal grill! This four-in-one grill provides any grilling option you might need for outdoor use.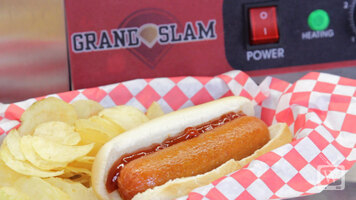 Grand Slam Hot Dog Roller Grill
Learn why the Grand Slam HDRG12 hot dog roller grill is the perfect fit for your business!