The TXM-15 is a swing away manual tortilla dough press, perfect for low to medium production volumes and any budget. It is fast, safe, simple and mess free. The TXM-15 has a swing away upper platen for easy loading and unloading. The TXM-15 has upper and lower heated platens with a temperature maximum of 400 degrees Fahrenheit. Heat speeds up the production times, enables pressing thinner products, aids dough flow, and allows dough to be pressed straight from a refrigeration unit. The TXM-15 has 15" by 15" platens that allow for pressing multiple tortillas at once, or one up to 15" in diameter. The TXM-15 is great for flour or corn tortillas, and flatbreads. The TXM-15 is easy to use and requires no skilled labor. Set your temperature, recommended temperature is 275-300 degrees Fahrenheit. Set your thickness with the adjustment knob at the back of the press. The weight of the dough ball and the thickness setting will determine the size of the finished tortilla. Place your preformed dough ball or dough balls on the lower platen. Pull down the handle for one to three seconds. Remove your pressed tortillas from the platen, and finish grilling on flat grill or warmer for finished product. The TXM-15 is made in the USA and ships UPS in the continental US.
A look at the TXM-15 manual tortilla press from DoughXpress.
Related Videos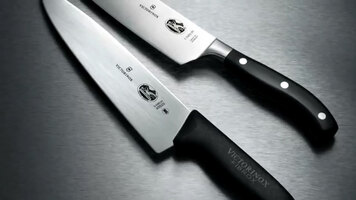 Victorinox : Knife Sharpening
Need help sharpening and honing your knife blades? Watch this video to learn a few steps and techniques that will get your blades back to cutting like new!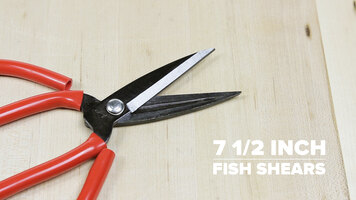 7 1/2 Inch Fish Shears
Quickly and easily prepare all types of fish for cooking with these 7 1/2" fish shears! With strong steel blades and a wide, comfortable grip, these shears are a must-have in your commercial kitchen.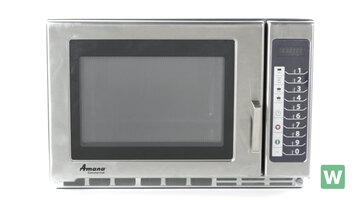 Amana RFS12TS Commercial Microwave
The Amana RFS12TS saves you time and space, but does not sacrifice power. With a host of features, this microwave is sure to be a workhorse in your kitchen.