The TXM-15 is a swing away manual tortilla dough press, perfect for low to medium production volumes and any budget. It is fast, safe, simple and mess free. The TXM-15 has a swing away upper platen for easy loading and unloading. The TXM-15 has upper and lower heated platens with a temperature maximum of 400 degrees Fahrenheit. Heat speeds up the production times, enables pressing thinner products, aids dough flow, and allows dough to be pressed straight from a refrigeration unit. The TXM-15 has 15" by 15" platens that allow for pressing multiple tortillas at once, or one up to 15" in diameter. The TXM-15 is great for flour or corn tortillas, and flatbreads. The TXM-15 is easy to use and requires no skilled labor. Set your temperature, recommended temperature is 275-300 degrees Fahrenheit. Set your thickness with the adjustment knob at the back of the press. The weight of the dough ball and the thickness setting will determine the size of the finished tortilla. Place your preformed dough ball or dough balls on the lower platen. Pull down the handle for one to three seconds. Remove your pressed tortillas from the platen, and finish grilling on flat grill or warmer for finished product. The TXM-15 is made in the USA and ships UPS in the continental US.
A look at the TXM-15 manual tortilla press from DoughXpress.
Related Videos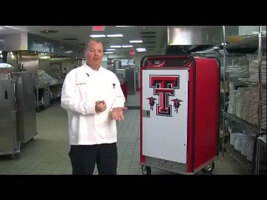 Cres Cor Hot Cube
An innovator in the foodservice industry, Cres Cor has a rich history of providing quality mobile products to customers in a variety of venues. The Hot Cube Three is the latest and greatest piece from their collection. Watch this video to learn more!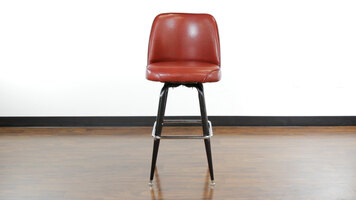 Lancaster Table and Seating Barstool Assembly
Watch our short video to learn how quick and easy it is to assemble your new Lancaster Table and Seating barstools!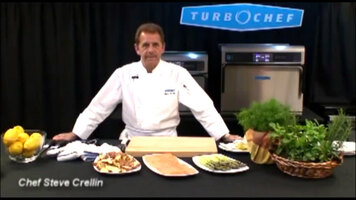 Turbochef iSeries
The iSeries oven is the quickest, most versatile oven offered from Turbochef. Here, Chef Steve Crellin will cook salmon (which would normally take 15 to 20 minutes) in 3 minutes! In fact, you can watch him cook a whole dinner in under 5 minutes.