The DoughXpress manual meat presses eliminate the tiresome, time consuming portion pounding of your chicken, pork, fish and veal. The consistent thickness resulting from the press enables consistent cooking time and plate presentation. DoughXpress offers the economical 15" by 15" press, and a commercial 16" by 20" press. The manual meat presses have a swing away platen for easy loading and unloading. The platens are xylan coated to eliminate product sticking and easy cleanup. Both the 15" by 15" and 16" by 20" platens allow for pressing out multiple portions at once. The DoughXpress meat press is easy to use and requires no skilled labor. Set thickness to the desired finished product. Put your portioned product on the lower platen. Cover product with parchment paper or saran wrap for faster, cleaner pressing. Pull down handle and lock over to press product. Portions are consistent in thickness time after time, allowing for consistent cook time and increases center of point coverage. The DoughXpress meat presses are made in the USA and the TXM-15-CP ships UPS in the continental US.
The DXM-SSCP manual meat press eliminates the tiresome, time-consuming portion pounding of your chicken, fish, pork, or veal. The consistent thickness that results from using this product enables consistent cooking time and presentation.
Related Videos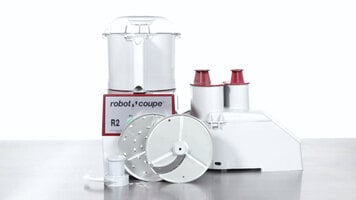 Robot Coupe R2 Series Food Processors
Learn about the various models of the Robot Coupe R2 series food processors, and see which one is best for your foodservice establishment! Find out about different color options and attachments available today!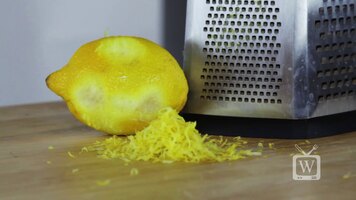 Box Style Etched Grater
Well suited for a variety of applications, the 5-sided box style etched grater is just what your business is looking for. Now, you can prepare cheeses, vegetables, citrus, garlic, and more using one convenient grater. Watch this video to learn more! Learn How to Make Funnel Cake Swirls
Gold Medal puts a twist on a classic carnival favorite with this funnel cake swirls mold! Learn how to make this sweet treat on-a-stick to keep patrons coming back for more!