The DM-18NH is a no heat clamshell manual pizza dough press, perfect for low to medium production volumes and any budget. The DM-18NH is ideal for hearth-baked pizzas, and is a fast, safe, simple alternative to hand-tossing or sheeting your dough. The dough press is an easy and affordable way to improve your production time as well as your finished product. A press keeps the air in the crust versus sheeting dough where the air is forced out. It creates a product that with a consistent thickness versus hand-tossed where thicknesses can vary. The DM-18NH has 18 inch round platens that allow for finished crusts up to 18 inches. The DM-18NH is easy to use and requires no skilled labor unlike hand tossing. Set your thickness with the adjustment knob at the back of the press. The weight of the dough ball and the thickness setting will determine the size of the finished press. Place your pre-formed flour dough ball on the floured lower platen, pull down the handle until it locks into position, and hold for 7 to 10 seconds. Release the handle. Remove your crust from the platen, it will be approximately 60% of your desired size. Simply toss or stretch by hand to achieve the finished crust size and place on screen or pan for makeup and baking. The DM-18NH is made in the USA and ships UPS in the continental US.
The DM-18NH no heat clam shell manual pizza dough press is perfect for low to medium volume production and any budget! This product will cut down on your production time by eliminating the need to toss dough by hand.
Related Videos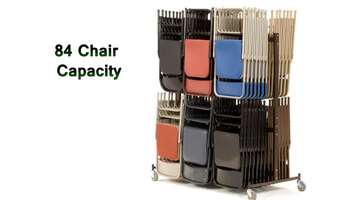 National Public Seating Double Tier Chair Truck
Keep your storage closets clean and organized with the National Public Seating Double Tier Chair Truck! Watch this video to learn more about the convenient features and styles you can expect from National Public Seating!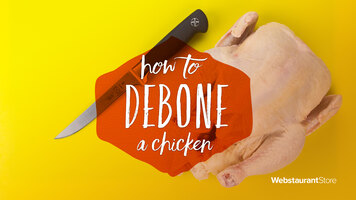 How to Debone a Chicken
Learn how to debone a chicken to start creating your signature recipes! Just follow this simple video and check out our step-by-step directions for more tips on How to Debone a Chicken. Replacing the Belt & Brushroll on the Hoover Hush Tone Lite Vacuum Cleaner
Learn how to replace the belt or brush roll on your Hoover Hush Tone Lite vacuum cleaner when you watch this video. Step-by-step instructions will guide you through the servicing process.