This LED light up shot glass rapidly changes colors, with shades ranging from blues, indigos, pinks, and violets, to reds, oranges, and yellows.
Light up the night with these colorful LED light up shot glasses!
Related Videos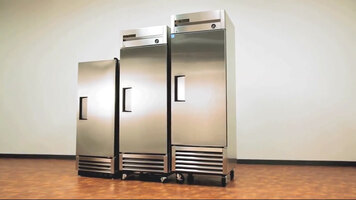 True Traditional Reach-In T-Series
Made with high-quality metals, True's T-series refrigerators, freezers, heated cabinets offer superior temperature control in any environment. They're energy efficient, easy to clean, and come in a variety of door configurations to meet your needs!
Curtis G4 Gemini Coffee Brewer
Learn the features and benefits of the G4 Gemini coffee brewer from Curtis!
How to Use Vollraths In Chamber Vacuum Pack Machine
In this video you'll learn how to use in chamber vacuum pack machines from Vollrath.