There are few meals or side dishes as refreshing as a salad with lemon vinaigrette dressing. Here using some of my favorite inexpensive tools and our own Regal spices, I'll show you how to make a terrific, healthful salad quickly and easily. Okay, I'm going to start by chopping up some fresh vegetables for the salad. I have a red onion here. This low priced Choice knife really holds an edge. Next, I'm going to add half a cucumber. You can see I'm using a thin, flexible cutting board. For me they are just much easier to move around. I like using a serrated, offset bread knife to cut my tomatoes. The offset blade keeps my knuckles from hitting the cutting board. I'm building my salad in one of these stainless steel bowls which are fantastic because they have a rubber bottom and they won't slide around on my stainless steel table. And then, I'm going to add some Greek olives and feta cheese. For the dressing, I'm going to start with some lemon zest. I like using this kind of grater for its firm grip and it fits right over my bowl. I'm going to put the juice of one whole lemon into my vinaigrette and to juice the lemon we like to use one of these lemon squeezers. They're great because you just pop the lemon half in and squeeze over your bowl. You get all of the lemon juice out of the lemon and there's no seeds and there's no pulp and it practically squeezes the lemon inside-out. These lemon squeezes are great because they fit right in your drawer and you can get fresh lemon juice anytime you need it. Now, I'm going to add some white wine vinegar, salt, pepper and olive oil. These stackable ingredient bowls are perfect for organizing your ingredients beforehand. Now, I'm going to whisk this together, slowly. I love these Jacob's Pride Whips by Vollrath because they just last forever. I'm going to finish this off with some Regal Garlic Powder and Oregano. We have a huge selection of fresh Regal spices. Now, I'm going to toss my vinaigrette into my salad. You know we eat with our eyes first and the WEBstaurantstore has all the display ware that you could ever need. I love the clean, simple look of this white serving bowl. If you're interested in any of the items in this video, check them out in our links below.
Making a refreshing, nutritional salad with lemon vinaigrette dressing is easy with all the right tools from WEBstaurantStore.com! Check out this video to see just a few of the products we offer, from lemon squeezers to mixing bowls to displayware.
Products In This Video

Related Products


Related Videos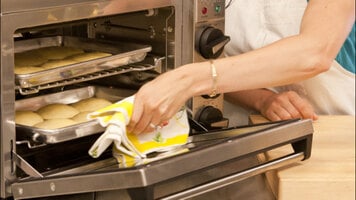 How to Bake Cookies in Your Convection Oven
See how easy it is to bake in your convection oven! In this video, we will show you how to bake lemon sugar cookies in your Waring WCO250 quarter size convection oven as well as how to whip up a delicious glaze from freshly squeezed lemon for on top!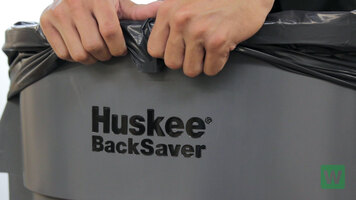 Continental Huskee BackSaver SuperKan
From a huge 44 gallon capacity to built-in air vents, learn about the time- and money-saving advantages you pick up with the Continental Huskee BackSaver SuperKan!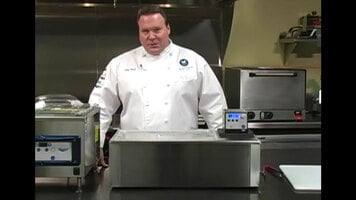 How to Cook Sous Vide
In this video, Chef Rich of Vollrath will demonstrate how to cook a fillet using the sous vide method. From vacuum packaging the meat at the beginning of preparation to displaying the meat at the end, he highlights the benefits of sous vide cooking.