Hello, I'm chef Steve Crellin. In this section we're going to be talking about our 2020 conveyer oven. This oven is available ventless. We can actually add a catalytic converter to the oven which means is does not need to be operated under a hood. It is the only oven of its kind listed UL ventless. We will cook this 18" margherita pizza in 2 minutes and 15 seconds. Let's cook. As you can see, our pizza is cooked perfectly. Cheese is melted perfectly, the crust is fully developed; I know, I can tell by the sound of that crust. Let's cut it. Now let's make sure that crust is fully developed. As you can see, full development on the crust. Beautiful color, excellent. Enjoy. For more information regarding our 2020 conveyer oven, please visit our website at Turbochef.com. We also have a culinary team of certified chefs that would be willing and able if you have any culinary questions.
The TurbochefChef HhC 2020 conveyor oven is the only oven of its kind listed UL Ventless! Since a catalytic converter can be added to the oven, it doesn't need to be operated under a hood. Chef Steve Crellin will highlight other features here, too.
Related Videos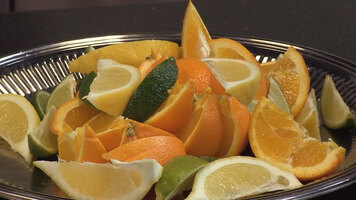 Vollrath Redco Wedgemaster
Looking for a unit that wedges your fruits and vegetables in a breeze? Check out this video to learn about the Vollrath Wedgemaster 2, and see all its new and improved features!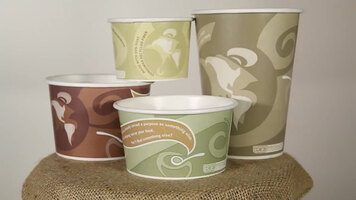 Eco-Products Hot and Cold Food Containers
Check out these Evolution world hot and cold paper food containers from Eco-Products! Made of 24% post-consumer recycled fiber, you'll be making an eco-friendly choice. Available in a variety of sizes, these containers are perfect for food service! Pacific Mini-Edger Scrubber Review
At just 16 pounds, the lightweight Pacific Mini-Edger is light enough for easy operation, but provides the necessary pressure to get areas clean. It is perfect for cleaning tight and hard to reach spaces like baseboards, stairs, and behind toilets.