Hello, I'm chef Steve Crellin. In this section we're going to be talking about our 2020 conveyer oven. This oven is available ventless. We can actually add a catalytic converter to the oven which means is does not need to be operated under a hood. It is the only oven of its kind listed UL ventless. We will cook this 18" margherita pizza in 2 minutes and 15 seconds. Let's cook. As you can see, our pizza is cooked perfectly. Cheese is melted perfectly, the crust is fully developed; I know, I can tell by the sound of that crust. Let's cut it. Now let's make sure that crust is fully developed. As you can see, full development on the crust. Beautiful color, excellent. Enjoy. For more information regarding our 2020 conveyer oven, please visit our website at Turbochef.com. We also have a culinary team of certified chefs that would be willing and able if you have any culinary questions.
The TurbochefChef HhC 2020 conveyor oven is the only oven of its kind listed UL Ventless! Since a catalytic converter can be added to the oven, it doesn't need to be operated under a hood. Chef Steve Crellin will highlight other features here, too.
Related Videos Diversey Beer Clean
Improve the appearance, taste, and profits of draft beer by ensuring that your beer glasses are clean. Watch this video to learn how the Diversey Beer Clean total bar sink program turns your nearly clean glasses into perfectly clean glasses!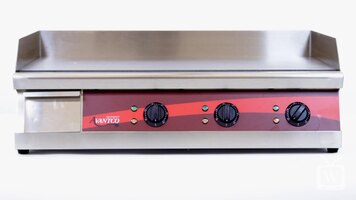 Avantco EG30 Griddle
This video describes the features of the Avantco EG30 countertop griddle, an indispensable piece of cooking equipment! Discover if this griddle is right for you, and also learn some tips for proper cleaning.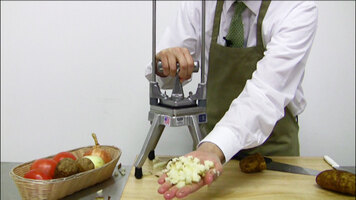 Vegetable Dicers
Dicing vegetables for soups, salads, and your signature dishes has never been easier! Use the Nemco N555000-1 Easy Chopper to save time and labor as you quickly slice and dice onions, tomatoes, potatoes, celery, and more.