Hello, I'm chef Steve Crellin. In this section we're going to be talking about our 2020 conveyer oven. This oven is available ventless. We can actually add a catalytic converter to the oven which means is does not need to be operated under a hood. It is the only oven of its kind listed UL ventless. We will cook this 18" margherita pizza in 2 minutes and 15 seconds. Let's cook. As you can see, our pizza is cooked perfectly. Cheese is melted perfectly, the crust is fully developed; I know, I can tell by the sound of that crust. Let's cut it. Now let's make sure that crust is fully developed. As you can see, full development on the crust. Beautiful color, excellent. Enjoy. For more information regarding our 2020 conveyer oven, please visit our website at Turbochef.com. We also have a culinary team of certified chefs that would be willing and able if you have any culinary questions.
The TurbochefChef HhC 2020 conveyor oven is the only oven of its kind listed UL Ventless! Since a catalytic converter can be added to the oven, it doesn't need to be operated under a hood. Chef Steve Crellin will highlight other features here, too.
Related Videos Turbochef C3: Programming
In this video, Chef Steve Crellin explains how to program the Turbochef C3 oven. Although all of its controls can seem confusing at first, once mastered, the Turbochef C3 oven will be your best friend in the kitchen!
Features of the Lifetime 60 Inch Round Folding Table
See how this Lifetime 60 inch round folding table is perfect for your home, office, conference center, or banquet hall. It is stain resistant, durable, and easy to clean, making it your go-to table for any event!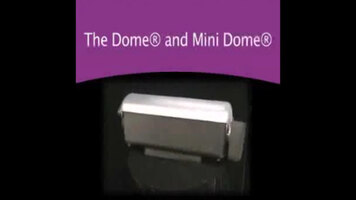 San Jamar- The Dome and Mini Dome Condiment Holders
Check out how the San Jamar dome and mini dome condiment holders will enhance functionality, image, and freshness at your business! With a variety of tray sizes and attachments, customization is key.